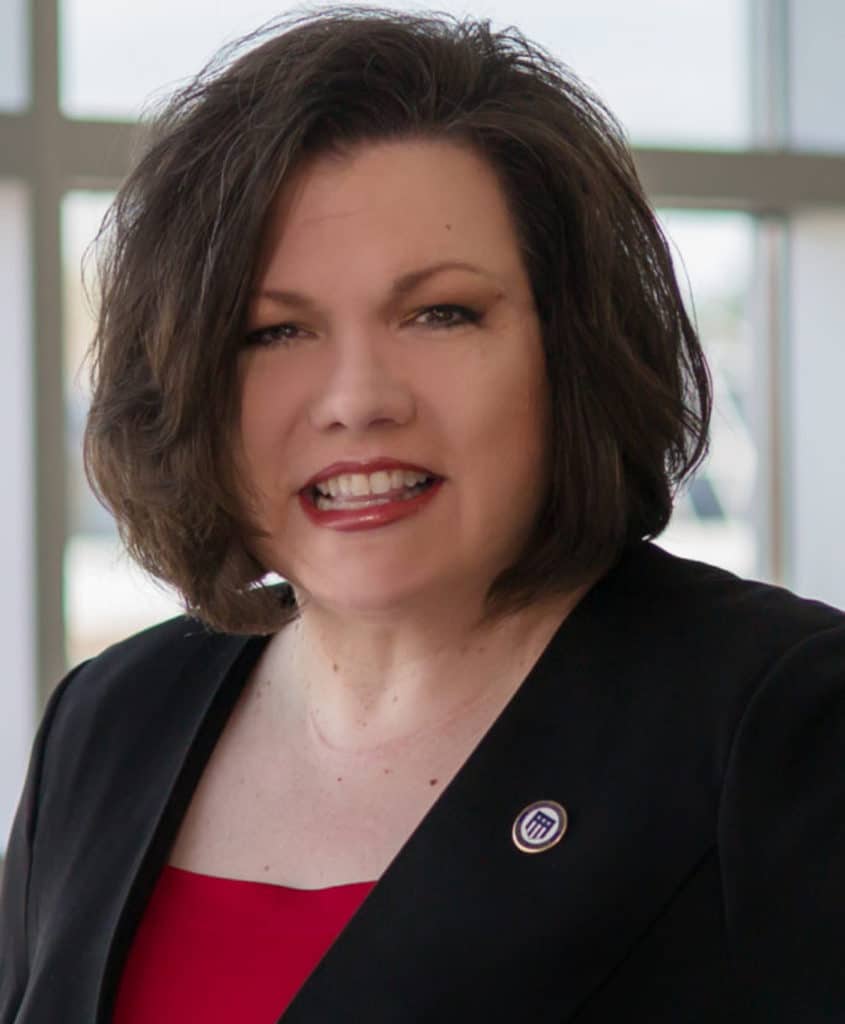 Sandy Vann, Director of People- VB
Name: Sandy Vann
Where were you born and raised?
Newport News, Virginia but I also have roots in eastern North Carolina on my Dad's side of the family. I have been living for the past 8 years in the Austin, Texas area and now glad to be returning to Hampton Roads, VA.
What's a short story around the biggest transition you've faced in life?
Eight years ago, I packed my clothes and personal items, loaded everything in my car and began a long, two-day drive from the mountains of Virginia to Austin, Texas.  My husband and three children remained in Charlottesville, VA for two months to finish out the school year while I began a new job and researched schools and neighborhoods in Austin.  Over the next two months, I found and set up a new home, arranged for utilities and a moving company to move my family across the country, began hiring and training employees, developed processes and procedures to establish a new department, and began achieving the goals that were defined for me when I was hired into that new job.
I have always loved an adventure!  I became the first member of my family to graduate from college with a four-year degree.  I indulged my entrepreneurial spirit and ventured into the world of running a home-based business for over ten years while raising my young children.  I took a personal risk spending two weeks in Europe with a two-year-old in a stroller.  Moving halfway across the country and away from all of our family and friends became my next great adventure and now we are in transition again as I live and work in Virginia and my family prepares for another move while finishing the school year in Texas.
What's the one piece of advice you'd give a younger you?
Life is a journey… Enjoy every trial, battle, failure and success.  They are the sum of who you will become and will provide the wisdom and experience that you can share with others. Don't get so caught up in the moment that you miss the journey!
Your Personal Why?
It is simple – making a difference to others through service.  I believe good leaders are servants first and my career has been built on this principal. I am looking forward to seeing how my Personal Why will evolve over time as I serve at THF.
How does your Why drive you to be a part of the THF Ecosystem?
My Personal Why ties to the mission of THF – "to serve others with Honor for life, so that their next mission is always clear and continues to impact the world." After reading an article several years ago concerning unemployment rates among veterans, I began seeking a way to utilize my experience in the career services field to make a difference in this area.  I am grateful to have found this opportunity at The Honor Foundation.
Top 5 Strengths Finder Strengths and how they influence you?
Arranger | Responsibility | Strategic | Belief | Individualization
Collectively, these strengths keep me on course during tough times and help me to evaluate and put together a solid plan for moving forward.
Military Connection or Why do you respect Special Operators?
Many of my family members have served and we have all branches of the military covered.  My Dad served in the Navy and also worked for over 30 years at NN Shipbuilding, my father-in-law served in the Army and also retired from the shipyard, my brother-in-law served in the Marines, another brother-in-law retired from the Air Force and I have a cousin that served in the Coast Guard. My grandfather, Dewey Shepherd, served as a marine in WWI and fought under General John "Black Jack" Pershing at the Battle of the Belleau Wood at Chateau Thierry in France. He was one of the original "Devil Dogs" and earned the French Croix de Guerre. I never knew him as he passed away before I was born, but my mother and I visited France and walked the battlefields at Chateau Thierry – most memorable part of the trip for me.
I have a huge deal of respect for those who have sacrificed so much to serve our country.  Having lived the majority of my life in Hampton Roads, VA, I appreciate the "sights and sounds of freedom" – the carriers at Norfolk Naval base, the sound of jets flying overhead, etc. – it all reminds me that we are being watched over and protected.
Favorite THF Value, and why?
Make it 10X Better – I was taught as a youth to always "leave things better than you find them."  Creating an impact for good in the organizations that I have had the privilege to work for means continually striving for excellence, improvement and the best outcomes for those organizations. I am excited to be a part of the team at THF that is committed to this principal!
Area/Industry of expertise:
As the Director of People for THF-Virginia Beach, I am responsible for building relationships with employers to facilitate connecting them with our Fellows as they build their professional networks and plan their transitions.  My background is in career services and executive leadership in higher education.
Contact Sandy directly at sandra@honor.org.
< Return >