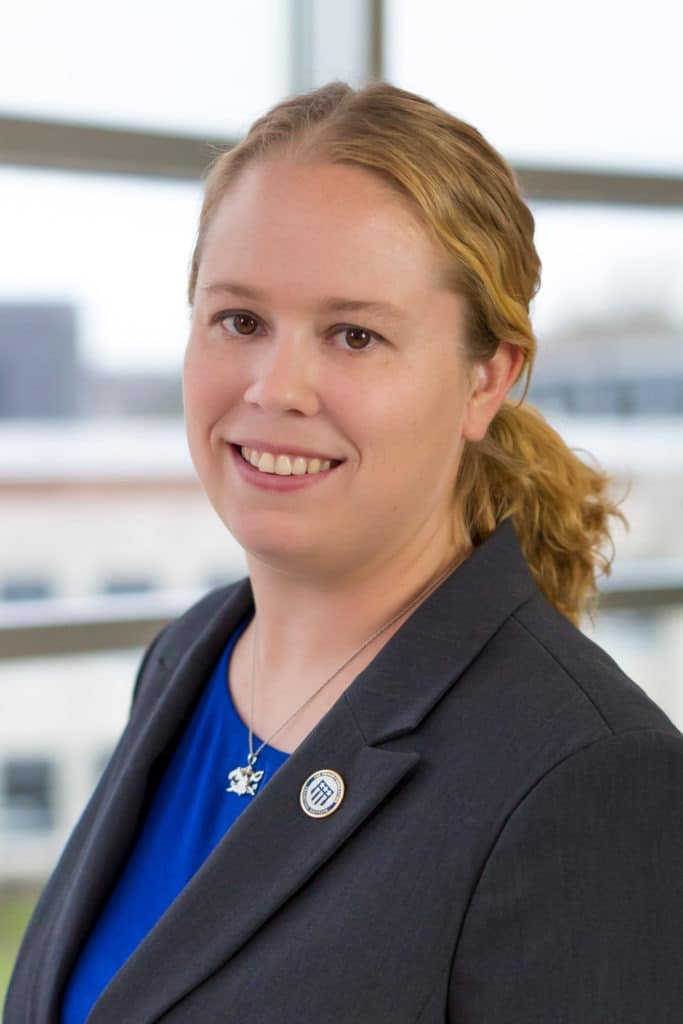 Melinda Hill, Program Coordinator- THFv
Name: Melinda "Mindy" Hill
Where were you born and raised?
I was born in Pittsburgh, PA, and raised mostly in Butler, PA. My dad was navy and spent his 22-year career flying LCACs (hovercrafts) in Virginia Beach, so I spent a lot of my childhood in the area. I officially moved to Hampton Roads when I was 18 to attend Old Dominion University.
What's a short story around the biggest transition you've faced in life?
My husband received 3-year orders to Stuttgart, Germany in 2011. Moving to another country, and living out in town, was one of the biggest culture shocks I've ever faced. I had a difficult first year adjusting to the lifestyle, managing problems back home, and suffering an injury. However, I eventually learned to embrace our time there by learning some of the language, traveling and making life-long friendships. Looking back now, I wouldn't change a moment of it.
What's the once piece of advice you'd give a younger you?
Be daring. Take chances on things you don't think you can do, or think you don't deserve. Opportunities don't happen, they are made.
Your Personal Why?
I'm still exploring my Personal Why, but I think it's something along the lines of – To see people for who they are, not just what they do, and to help them find their way forward.
How does your Why drive you to be a part of the THF Ecosystem?
Everyone going through transition has to face change and a difficult phase of introspection. Being part of a program that can help the people of the SOF community navigate that period falls right in with my WHY. We help people evaluate who they are, so they can figure out where they're going.
Top 5 Strengths Finder Strengths and how they influence you?
Relator
Analytical
Individualization
Harmony
Communication
My strengths allow me to make real connections with people and figure out what drives them. I have a natural tendency to want to problem solve for others.
Military Connection or Why do you respect Special Operators?
My husband is a SWCC (Special Warfare Combat Crewman) Operator. I have served in both FRG and Ombudsman capacities in the NSW community. Those connections have allowed me to witness Operators and family members enter NSW, go through their 1st, 2nd, 5th+ deployments, transfer duty stations, and transition out of the military. I have seen every joy and heartbreak, struggle and triumph from a very personal level. It's impossible not to love and respect every person attached to this community.
Favorite THF Value, and why?
My favorite Value is "Practice Artistry". I love the idea that if we decide something is worth doing, we should be artists at doing it. Strive for excellence, work to improve skills, gather all the knowledge possible, and execute your mission in such a fashion that others look to you for advice.
Area/Industry of expertise: As the Virginia Beach Program Coordinator, I work with the Director of Program Delivery to organize all East Coast programs and events. My role also includes maintaining communications, facilitating connectivity, and building close working relationships with THF Fellows, Alumni, Spouses, and Staff.
Contact Mindy directly at melinda@honor.org.
< Return >