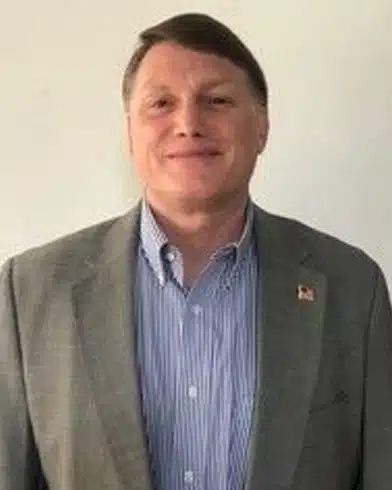 Mark Milicich
Mark Milicich served in the U.S. Air Force for 20 years and retired in October 2000. He was an Air Traffic Controller and a Combat Controller (CCT). As a CCT, he was assigned to the 1722nd Combat Control Squadron, the 24th Special Tactics Squadron (STS) and the Naval Special Warfare Development Group (NSWDG). While at the 24th STS and NSWDG, he was the primary team leader and battle staff planner for Special Operations air and ground missions of national importance.
After retirement, he traded equities professionally for two Financial Companies, was the Vice President (VP) for a Printing Company and as a contractor; he trained new Department of Homeland Security (DHS), Transportation Security Administration employees.
In June 2003, he joined the DHS and served as the Deputy Director of Planning/Mission Analysis and the Deputy Director for Operations for the Protective Security Division. In July 2004, he was selected as the pilot Protective Security Advisor (PSA) with a primary mission of security for critical infrastructure; he played an invaluable role in developing a National Program from concept to deployment of 68 PSAs in 60 offices across America. He helped manage the program for two years.
After leaving DHS in September 2014, he was the VP for an Industrial Security Integrator Company. In September 2017, he formed Arcticuss, LLC with a primary mission of making a company, government agency, and special event more secure and/or resilient.
Mark has a B.S. in Business Administration and Management from Liberty University.
< Return >