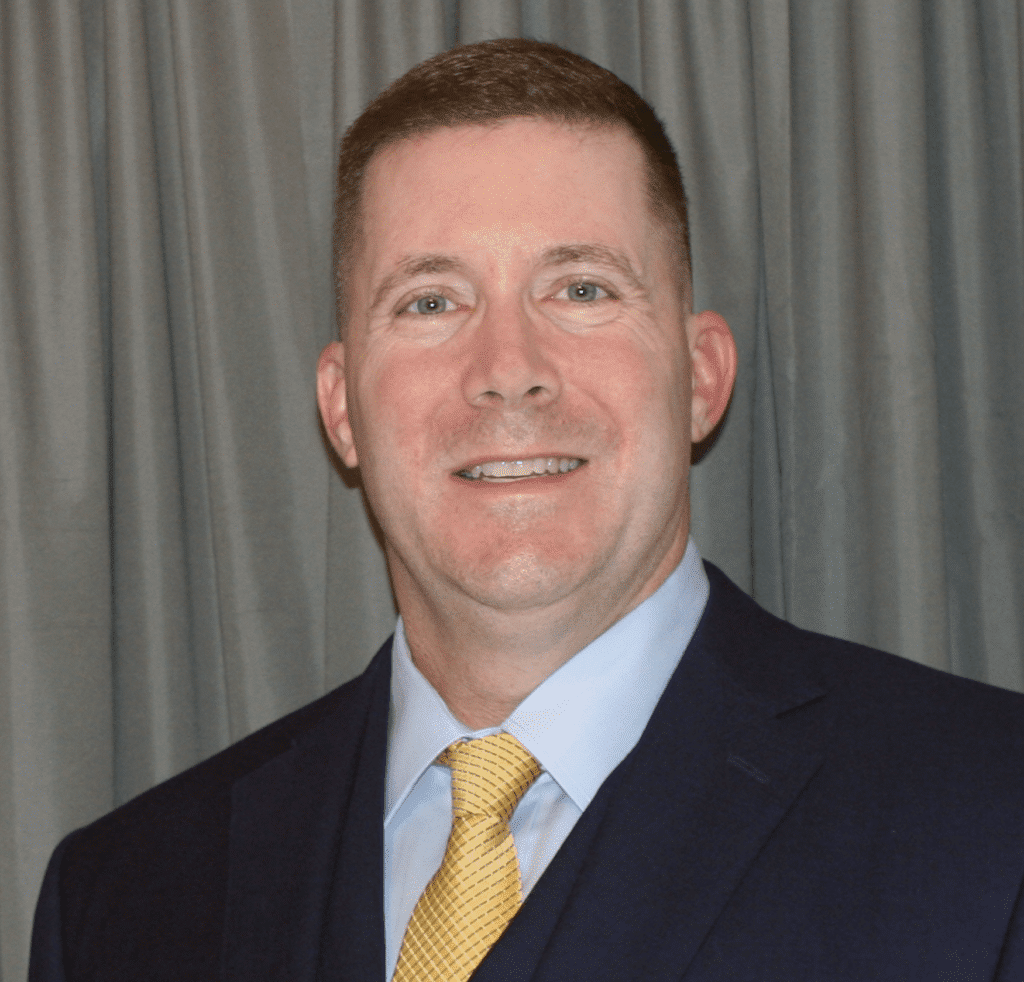 Keith Parry (Austin)
Colonel Keith Parry is a native of Palmerton, Pennsylvania.  He enlisted in the Marine Corps in 1989 and attained the rank of Sergeant.  He was commissioned a Second Lieutenant in April 1994.
First Lieutenant Parry's initial officer assignment was with 1st Battalion, 6th Marines at Camp Lejeune, NC in December 1995 where he served as Heavy Machinegun Platoon Commander, Scout Sniper Platoon Commander, Headquarters and Service Company Commander, Intelligence Officer, and Assistant Operations Officer during two deployments with 1/6 to Guantanamo Bay and Okinawa, and another deployment with Battalion Landing Team (BLT) 1/6 as the Reconnaissance Plans Officer for 24th Marine Expeditionary Unit (MEU).
After his first operational tour, Captain Parry was assigned to Instructor Battalion, The Basic School, Quantico, VA.  There he served as a Tactics Instructor in the Warfighting Group, Staff Platoon Commander for Company B, and Tactics Instructor and Class Advisor at the Infantry Officer's Course.
At the completion of his instructor tour in September 2002, Captain Parry was transferred to I Marine Expeditionary Force (MEF) where he was assigned to the MEF G-2 and G-3, and subsequently deployed to Kuwait and Iraq from October 2002 to September 2003 in support of Operation Iraqi Freedom.  Upon his redeployment, Captain Parry was transferred to 15th MEU in October 2003 where he was promoted to Major and served as the Commander, Maritime Special Purpose Force (MSPF) and Assistant Operations Officer until July 2007.  During nearly four years with 15th MEU(SOC), he deployed to Iraq twice more in support of Operation Iraqi Freedom-4, 5, & 6.
At the conclusion of his third deployment to Iraq, Major Parry transferred to 1st Marine Special Operations Battalion (MSOB), Marine Corps Forces Special Operations Command (MARSOC) in July 2007 for duty as the battalion's Executive Officer.
He was promoted to Lieutenant Colonel on 1 February 2010.   He assumed command of 1st Radio Battalion (SIGINT-EW) and deployed the battalion in support of Operation Enduring Freedom (OEF) 10.2 and 12.1.  While deployed, 1st Radio Battalion supported Regional Command – Southwest as well as deployed Marine Special Operations Companies and allied special operations forces.  His selection to top-level school occurred while in command, and he relinquished command of 1st Radio Battalion and reported to the National War College at National Defense University.
Upon graduation from National War College, his post-school assignment directed him to U.S. Special Operations Command (USSOCOM) in the Pentagon where he served as a Special Operations Liaison Officer to the Joint Staff and Office of the Secretary of Defense (OSD) and Executive Officer to the Vice Commander of USSOCOM.  During this timeframe, Lieutenant Colonel Parry was selected for re-designation to Primary Military Occupational Specialty (PMOS) 0370, Special Operations Officer.
Lieutenant Colonel Parry was selected for promotion to Colonel and shortly afterward was chosen to be Branch Head for Special Operations Directorate, Plans, Policies, and Operations at Headquarters Marine Corps.  He assumed those duties in May 2016 and was promoted to his current rank on 1 October 2016.  He relinquished his duties upon starting his retirement in December 2019.
Colonel Parry holds a Bachelor of Science degree in Pharmacy from the University of Pittsburgh.  He is a graduate of the Marine Corps Amphibious Warfare School, Marine Corps Command and Staff, and a multitude of specialized tactical training courses.  He holds a Master of Science degree in National Security Strategy from the National War College.  He is currently living in Austin, TX and attending The University of Texas at Austin in the McCombs School of Business Executive MBA program, which he will complete in May 2021.
Keith is married to the former Nancy Lee of Fountain Valley, California, and they are blessed with twins – Ashlee and Zachary.
< Return >