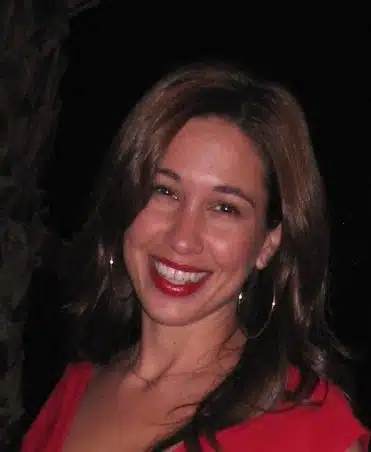 Jennifer Gestring-Smith (San Diego)
I was 16 when I chose to take my GED and move out on my own. I had to take jobs that barely paid the rent, but I kept pushing and in just a few years, I had worked my way up the corporate ladder to become an Account Manager. I developed, coordinated and managed the operations of Meeting and Incentive programs for an assortment of corporate entities. I have also had the great fortune to help raise funds and collaborate with organizations like the Make-A-Wish Foundation.
Later in life, I had earned some material success, but it wasn't until I became a mother, and my life changed completely. It forced me to rethink my priorities. I decided that I wanted to follow my passion to make a difference in the lives of other people. To achieve that goal, I had to relinquish my titles and perks and reduce my lifestyle to that of a full-time student, mother, and wife of a Navy Special Forces Operator. It was not easy; however, I had a purpose; and in 2010 I graduated Cum Laude with a bachelor's degree in the Science of Nursing from National University's School of Health, and I obtained my license as a Registered Nurse. Since accomplishing this goal, I have had another baby, moved across the country two times, endured saying good-bye to my husband more times than I can count, worked in all sorts of departments ranging from psychology to mother-baby, to cardiac. This list includes leadership positions where I helped open, establish, and manage over 17 medical specialties for one of San Diego's most well-known hospital systems while enduring the unanticipated struggles of being a transitioning military family.
Over the last few years I have personally overcome numerous challenges as a special operation's wife, endured days and nights inside of a hospital as an immediate post-partum mother of a newborn with aspiration pneumonia in the NICU while my husband was away training, unsure of what my son's outcome would be; and as a daughter of a patient who underwent a quadruple bypass and experienced complications that again left the outcome uncertain; what an extreme stressor the military experience can be for the operators and their families. Due to these experiences and my passion to help others, I have incorporated a level of customer service and military advocacy that I pride myself on providing to our nation's operators, veterans, and their families.
When I was a little girl, my father used to always tell me, "you cannot save the world until you have the tools yourself to make real change." I believe I am finally reaching that point where my desire to "save the world" can be touched upon even further. I am an extremely passionate professional with a unique background in working with high-level executives and possess the education and clinical background of nursing practice. I am detail-oriented, have strong organizational leadership ability and pride myself in providing exceptional customer relations to each and every benefactor, family member, and co-worker I am able to interact with.  I am confident I am up to the challenge and am committed to making positive contributions to The Honor Foundation.
< Return >