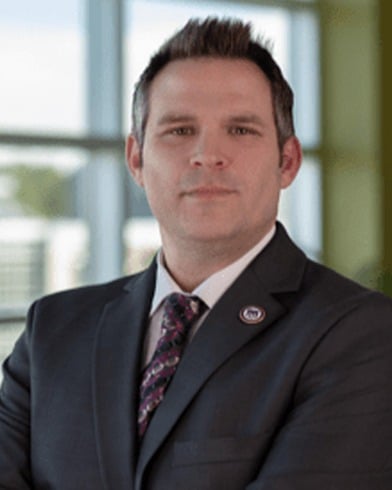 Ben Adams (Virginia Beach)
Ben Adams is a Human Resource professional who partners with stakeholders to solve enterprise wide human-centric problems across leadership, business, or interpersonal areas. For the past two decades he served in the U.S. Navy as an intelligence and security professional, in the same period of time he honed his Human Resource craft in learning and development, talent development, employee relations, strategic planning, consultation, organization effectiveness and development, program management, and risk management. Ben knows what drives success, it is people. People enabled to learn, challenged at work, encouraged to collaborate, and allowed to challenge the status-quo will thrive on every journey and help build an amazing culture.
He is no stranger to the lifecycle of preparation to execution. In 2015, he discovered his passion which ignited a five-year proactive journey to prepare for the military to civilian transition. A journey filled with discovering self and professional development: self-assessments, a second master's degree, use of Veterati and American Corporate Partners mentoring platforms, LinkedIn networking, The Honor Foundation, executive coaching and mentoring, a national certification and certificate, and a corporate fellowship. Along the way, he was hand-selected by Norwich University to serve on a Graduate think-tank committee that provided branding solutions to a digital marketing firm and D&I solutions to a regional financial institution. Moreover, he is an active volunteer Brand Ambassador for The Honor Foundation and Hire Military. Today, he is a U.S. Chamber of Commerce, Hiring Our Heroes Corporate Fellow. He is unwavering in his drive and a staunch, selfless advocate for veterans.
Ben loves to connect the waypoints, so that others experience the journey. His passion is people and helping people, organizations connect the dots, grow, and thrive during and beyond their journey. In all he does as a leader and manager, he does with a one team, one family, one fight mentality. He is married with seven children.
 Ben holds multiple degrees and certifications: M.S. in Leadership in Human Resource Management from Norwich University; M.S. in Exercise and Wellness from California University of Pennsylvania; and a B.S. in Liberal Arts Studies – Geography from Middle Tennessee State University; Society of Human Resource Management – Certified Professional (SHRM-CP) and SHRM Foundation Veterans at Work professional.
How can I add value in your organization or life today?
< Return >