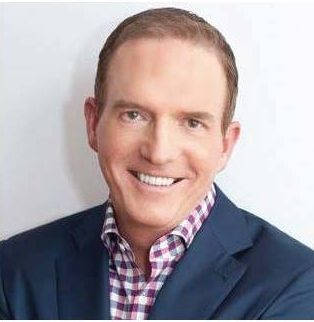 Walt Freese
Name:  Walt Freese
Where were you born and raised?
Dix Hills, NY
What's a short story around the biggest transition you've faced in life?
In the mid-80's there was no such things as Natural, or Organic food products in our nation's grocery stores. The one place you could find them was in small Health Food Stores.  I had gotten my MBA at a leading business school and had gone to work for one of the biggest food companies in the USA.  After five years of career success, I left the company's headquarters in New York and began my quest in Boulder, CO to make Natural and Organic Foods available to everyone.  I started out as Marketing Director of Celestial Seasonings, a start-up that eventually became the first major Natural Foods brand to be launched nationally into Grocery Stores, Mass Merchandisers (like Wal-Mart) and Club Stores, like Costco. I look back now and realize that what began as a dream and a single step has culminated into one of the most important positive factors in health and nutrition in my lifetime. It's hard to believe that there was a time that people thought you had to be a hippie if you wanted to eat healthy Natural and Organic Foods without pesticides, growth hormones, artificial flavors and colors and unpronounceable ingredients. Leaving that nice career with a Fortune 500 company to go to work for a little start-up – especially in the 80's – was unheard of and was one of the biggest transitions I've made in my life?
What's the once piece of advice you'd give a younger you?
Live every day of your life with integrity and always trust your gut.
Your Personal Why?
To be a mentor and change agent that helps everyone whose lives I am honored to touch to be the best possible version of themselves.
How does your Why drive you to be a part of the THF Ecosystem?
I am a Mentor with THF, which fits directly with my Personal Why.  I have found Special Operators to be individuals with extraordinary qualities and enormous potential. Helping them to clarify their goals after leaving the service and cultivating all of the skills they need to succeed is an honor and privilege for me – and a hell of a lot of fun!
Military Connection or Why do you respect Special Operators?
Every male member of my family has either been in the military, or served the military in some fashion. I was actively seeking how I my best serve when I was asked to speak at a THF class and then invited to be a Mentor. The rest is history.
Favorite THF Value, and why?
"Exemplify Trust":  It's impossible to have a world-class team without trust.  It is impossible to lead without trust.  It is impossible to attract great talent, the best investors, or the most important customers without trust.  Most importantly, it is impossible to have close relationships – in your personal, or work life – without trust.
Area/Industry of expertise (Faculty, Sponsor, Mentor, Community Ambassadors):
I am a THF Mentor who has served as a CEO with numerous consumer products companies. While I am best known as the long-time CEO of Ben & Jerry's, I have also scaled entrepreneurial businesses and worked as a Partner in Venture Capital and Private Equity firms. I love working with Fellows who are determined to build high performing, mission-driven teams dedicated to achieving challenging, game-changing results, either as entrepreneurs, or with existing businesses.
< Return >