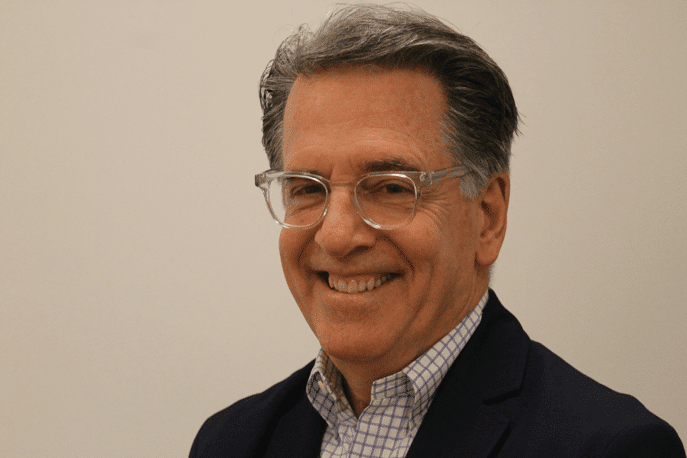 Michael Crystal
Name: Michael Crystal
Where were you born and raised?
Born and raised in Long Beach, New York.
What's a short story around the biggest transition you've faced in life?
The biggest transition I've faced in my life occurred when I stepped away from a highly successful career in the corporate realm 21 years ago and went off on my own as an independent coach and facilitator.  I knew I'd have the support of my family, and a couple of clients who were willing to provide a wee bit of startup work, but it was nevertheless the biggest transition I had ever faced – greater than divorcing, changing jobs and moving, all at the same time – yet my anxiety quickly turned to excitement as I realized that it was everything I had wanted in the way of work and fulfillment.
What's the once piece of advice you'd give a younger you?
The advice I'd have given a younger me would be to embrace the unknown, and try everything, knowing that adaptability and agility will allow you to maneuver through it all, sometimes scarred but always moving forward, learning, growing and developing.
Your Personal Why?
My "Why" can be summed up as a deep-felt desire to help people be successful, regardless of whether they're pursuing professional or personal goals, which is what I've been committed to for as far back as I can remember.
How does your Why drive you to be a part of the THF Ecosystem?
I firmly believe that my personal "Why" is very much aligned with everything THF believes in and strives to be, and I further believe that my experience in the business world, and in the coaching realm, can lend a hand to those who richly deserve one.
Military Connection or Why do you respect Special Operators?
I have never served in the military, although I have known many who have, some of whom I'm sorry to say did not return from their deployment, and I've always respected and valued what the military provides the country and those who serve.  Additionally, two years ago I began studying Krav Maga and have had the opportunity to meet and interact with members of the armed forces, including those who served in the SEALs and Special Ops, and my respect and admiration has only increased.
Favorite THF Value, and why?
Having to choose a favorite Value is challenging, yet "Plan for Achievement" speaks volumes to me.  Years ago, I was very influenced by a book entitled "The Knowing-Doing Gap" that expressed we learn so much in our lives, yet we often miss opportunities to convert our knowledge into usable actions that we, and others, can benefit from.  So, the idea of not "confusing activity with achievement" really resonates with me.
Area/Industry of expertise:
In the last twenty-one years I have worked in more than 100 organizations in the public and private sector, in 20 different industries, so my area of expertise is "best practice breadth" – affording those I work with the benefit of having seen and connected a whole lot of "dots."
< Return >