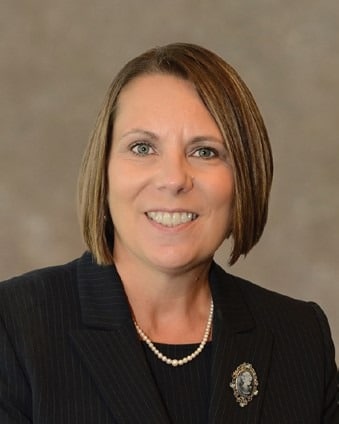 Lisa DeCoste
Name:  Lisa DeCoste
Where were you born and raised?
Woonsocket, Rhode Island
What's a short story around the biggest transition you've faced in life?
My late husband Scott was diagnosed with a stage 4 service connected cancer and given 6-12 months to live. He died within 8 weeks after that diagnosis, having just turned 49 years old. In that 8 week window, I went from having a "normal" life to being his caregiver and ultimately a widow with my youngest being 5 years old.
What's the once piece of advice you'd give a younger you?
Be true to yourself no matter what
Your Personal Why?
To have a balanced work/family life, learn from my mistakes, and give back to my community.
How does your Why drive you to be a part of the THF Ecosystem?
I give back to my community whether it be via monetary donations or volunteer time. Once I heard about THF, I knew I had to be a part of it in some way, as I come from a military family. I love working with The Fellows and connecting them with business leaders in our community.
Military Connection or Why do you respect Special Operators?
My husband Scott was a Navy Senior Chief who served 23 years, retiring in 2007. One of his last Commands was with NSW in Virginia Beach. He always said it was the best duty station he ever had and made some long lasting friends. While he had left that Command in 2002, when the guys he had been stationed with found out he was dying the summer of 2015, many of them made special trips to see him, even though it had been many years since they had seen each other in person. The loyalty and friendship they had were second to none and they take care of their own. To this day, many of the NSW guys still check in on my 8 year daughter and myself.
Favorite THF Value, and why?
One Is None. It's all about team work and working together.
Area/Industry of expertise (Faculty, Sponsor, Mentor, Community Ambassadors):
Commercial Banking, Networking and Fundraising. Honored to be both a Mentor and Sponsor.
< Return >