THF Q3 2017 Newsletter
The State Of Honor: A Message From Joe
TEAM!
What an exciting time it has been recently for The Honor Foundation. We owe every step forward and ounce of progress to those we serve. It is only because of their service that we have a Mission to fulfill every day at THF – If they succeed, we then are successful in fulfilling our Mission: To serve others with Honor, for life. Thank you to each and every Fellow who has spent countless hours working with our coaches, mentors, and staff to ensure their future is a success.
Each day I feel honored and privileged to have the opportunity to wake up and serve the Special Operations community. Our Mission continues to spread to a larger community of people and through this growth our Fellows receive a more enriching and comprehensive program. The past several months have been filled with many new opportunities that most non-profits are lucky to experience once in their lifetime. From The Honor Foundation ringing the Closing Bell at the NASDAQ in New York City surrounded by our Fellows and supporters, to presenting THF's Founding Story in a Ted-like Talk for 400 senior executives at Oracle which broadcasted our Mission around the globe, to breaking ground on an 8,000 square foot headquarters (THFHQ) alongside our Founding Partner (Navy SEAL Foundation) that will be the first Campus in our nation's history dedicated to the professional development and transition needs of the Special Operations community. Our Fellows, past – present- and future will now have a Campus of their own, for life.
The past three months have been a fantastic, humbling, and blessed experience. Thank you to all who have come together to support us on this journey to serve those who have served us.
However, there remains much work to be done. We still do not have the resources to serve the 1,000 Special Operators that transition each year into civilian life. Hundreds will not have the opportunity to attend our programs. We must continue to grow, scale, and attack this problem head on. We are working together as one Tribe (THF staff, employers, mentors, coaches, and partners) to fundamentally transform the transition experience for the unique military community we serve. The problem remains, but we have the solution. The Mission is bold, but we are ready to push forward and strive to meet the needs this community requires — no man or woman from the SOF community should struggle through this transition phase of their life. We have made incredible progress over the last three years, and now moving into 2018 we have the opportunity to gain additional momentum, recruit additional volunteer support, and grow our staff to impact more lives. Our Fellows raised their hands to serve our nation's highest call to service, and now it is our turn to serve them. If you are moved by our Mission, motivated by our cause, and wish to passionately serve, please click this link and join us!
All my best and looking forward,
Joe Musselman
CEO & Founder
---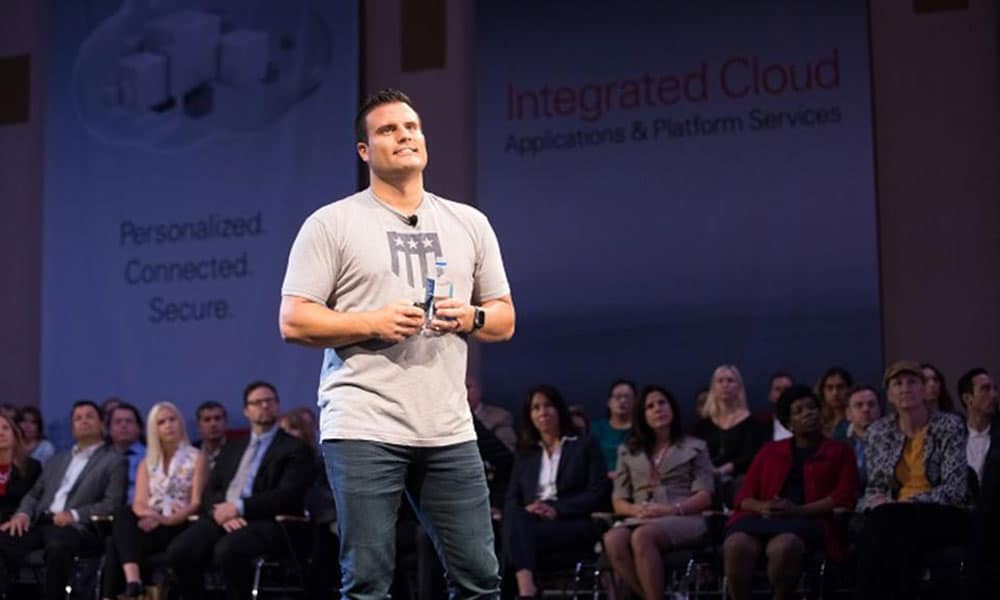 Oracle
THF had the unique opportunity to present a Ted-Style Talk to more than 400 Oracle executives in person and streamed around the globe. As part of the presentation, THF CEO, Joe Musselman, told his founding story and the progress made to develop our best-in-class transition program. Please take a few minutes to watch Joe's presentation and share with your network.
---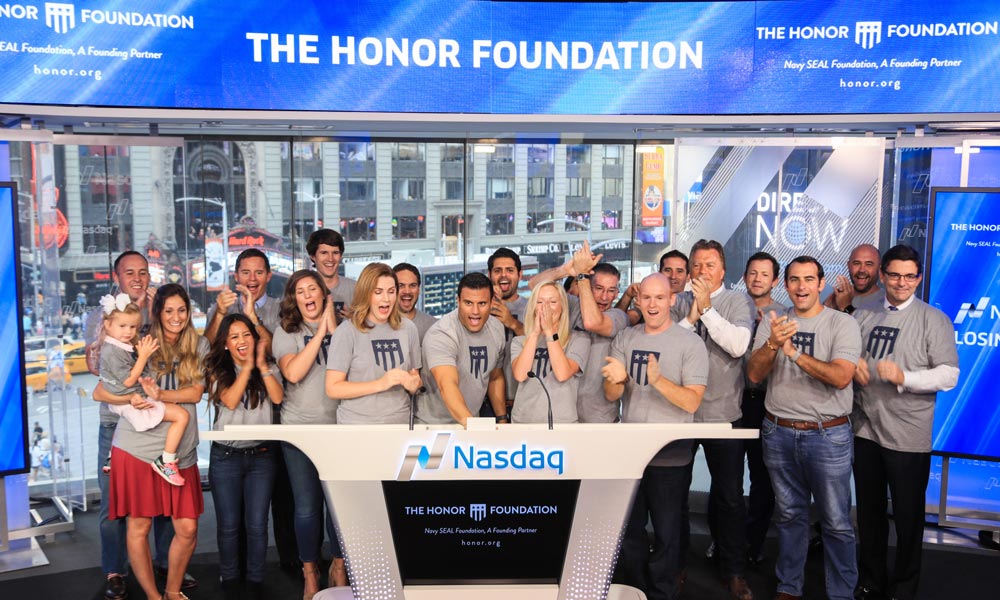 THF Rings the NASDAQ Closing Bell
Talk about a once-in-a-lifetime opportunity. THF rang the closing bell at the NASDAQ live in Times Square on August 23rd. While we were not listing an IPO on the stock exchange, this unique platform allowed The Honor Foundation to spread our message to a global audience directly from the world's financial heart. Few non-profits get to participate in this tradition each year and we were honored the team at NASDAQ chose to help deliver our mission. THF staff were joined by former Fellows, employer partners and board members from our founding partner, the Navy SEAL Foundation. The bell ringing was broadcasted live by all 5 major financial networks including CNBC, Fox Business, and Bloomberg.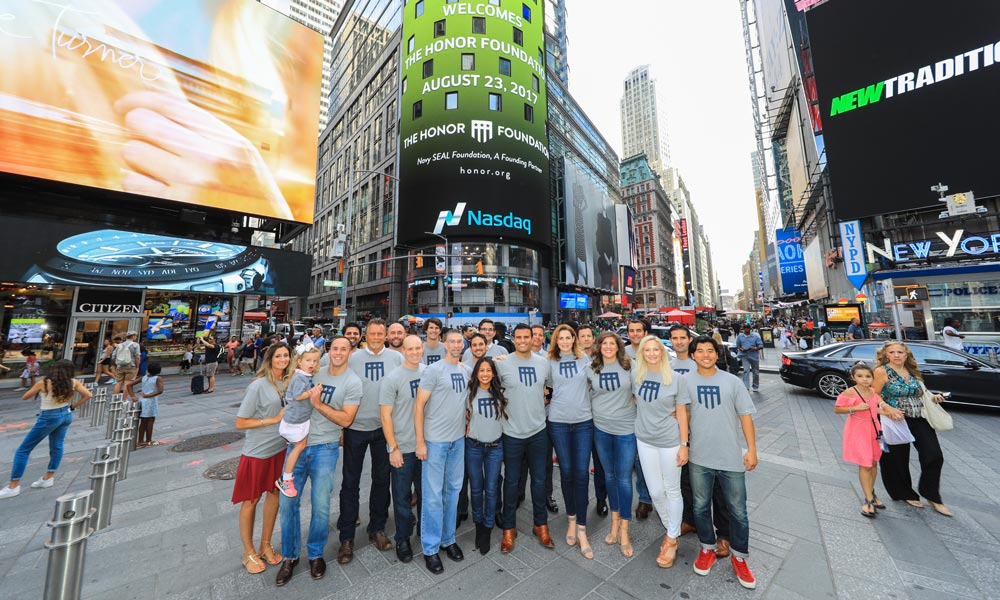 ---
THF Hires In Virginia Beach
Sandra "Sandy" Vann
Director of People, Virginia Beach
We are so excited to welcome Sandy Vann to the staff at The Honor Foundation. Sandy is the new Director of People for our Virginia Beach campus. Sandy will be responsible for working directly with each of our Fellows and Alumni to finalize and implement their transition plans as they navigate their shift into a new career. She will also be responsible for building out our employer partner network on the East Coast so that great companies are bringing jobs directly to our Fellows and Alumni. Collaborating closely with her counterpart in San Diego, Dave Beadle, the People Team will significantly grow the organization's base of employer partners nationwide.
Sandy is a Hampton Roads Virginia native, returning to the area after living in Austin, Texas for the previous 8 years. Prior to joining The Honor Foundation, Sandy spent over 20 years in the career services industry at a wide range of colleges and universities in leadership roles including Vice President of Career Services and National Director of Career Services. Sandy earned her Bachelor's degree in English and History from the University of Virginia.
---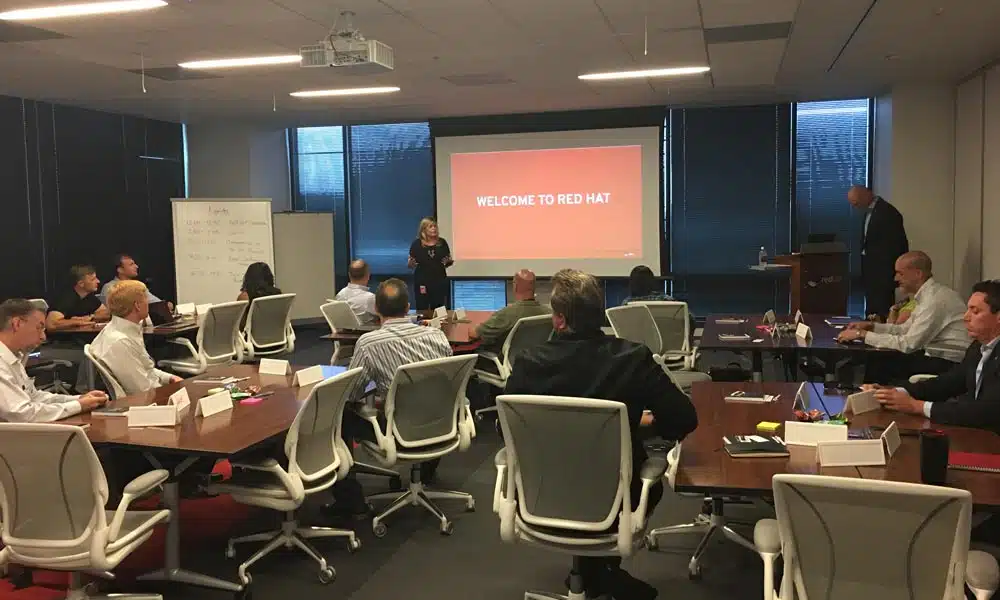 THF Treks
At THF we preach the importance of cultural fit. Our Fellows have reached the top .01% of their military field accomplishing this through grit, drive, talent, and the sheer will to succeed. We know that in their next careers, the only times they may struggle will not be because of their capabilities, but when a company is the wrong cultural fit.
This is the essence behind THF Treks. By taking our Fellows to a city where they are interested in working and visiting 7-10 companies to meet with top leaders and HR executives, they get to experience companies in a way no interview or online research will allow.
In August we took a group of mainly East Coast based Fellows to the Raleigh/Durham area of North Carolina. This area is one of the fastest growing start-up and tech-based regions of the country. Fellows toured and spoke with executives from companies that ranged in size from start-ups to global giants including: CII Technology, RedHat, SAS, Pendo, Adwerx, Epic Games, and American Underground. The group even took in a local Durham Bulls game from the owner's box (Thanks Michael Goodman!)
Most notably, two Fellows from this Trek accepted jobs from companies they met with, while a third received a job offer!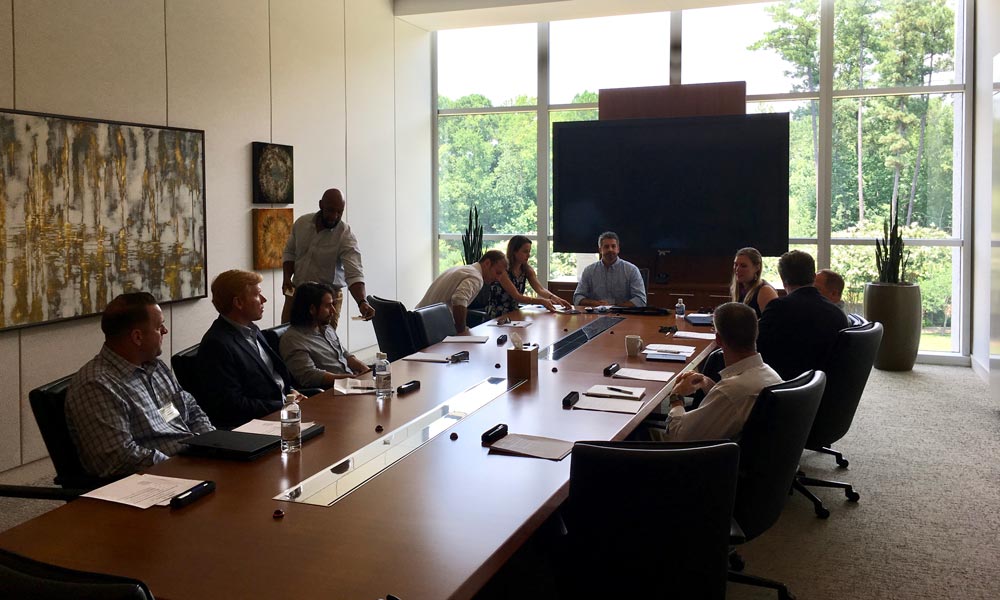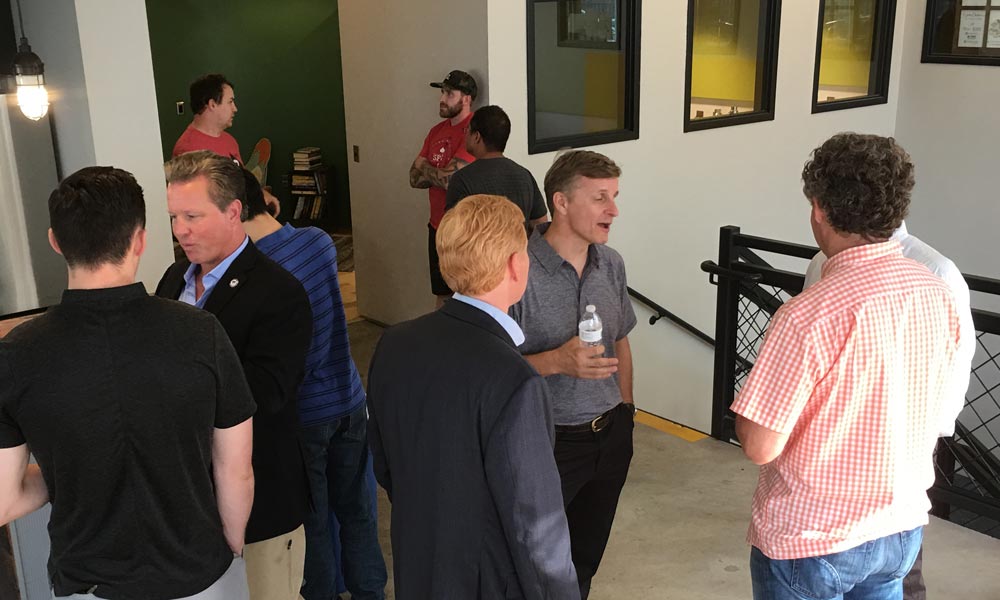 ---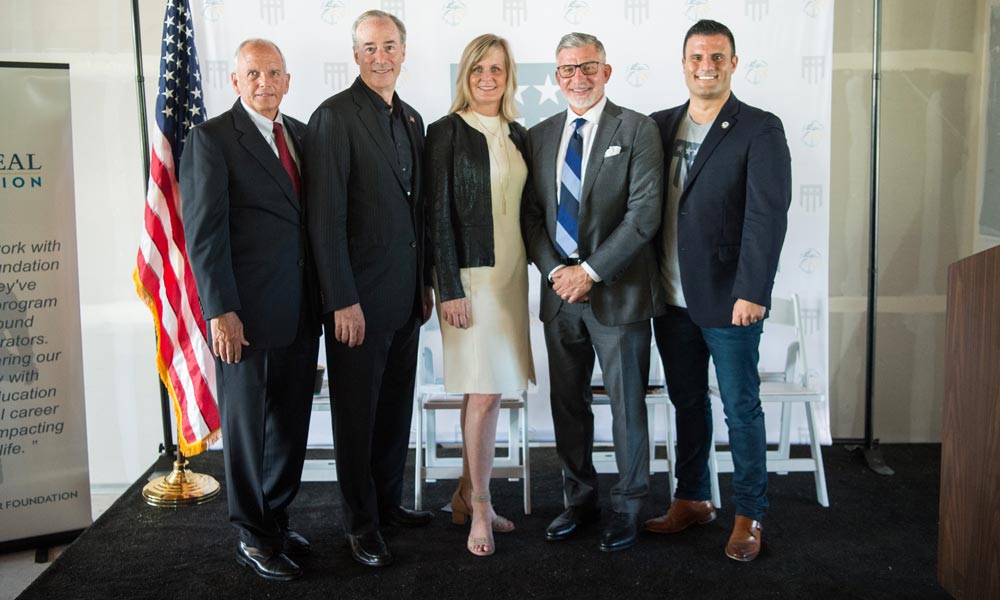 Groundbreaking
On September 11th, THF was joined by executives from Alexandria Real Estate Equities, the Navy SEAL Foundation, and hundreds of leaders from the local business community for the groundbreaking of our new San Diego headquarters. This 8,000 square foot facility in-kinded to THF by Alexandria Real Estate and the Navy SEAL Foundation will be a one-of-a-kind home for our Fellows and our West Coast programs. This headquarters will not only house transition programs tailored for the US Special Operations community but also offer co-working spaces for veteran entrepreneurs, executive coaching office hours, industry mentorship opportunities as well as special business networking events for operators in transition and the greater San Diego Business community.
"It is very fitting that we are holding this special ceremony to commemorate the kickoff for the future THF headquarters on September 11, a day that profoundly changed both New York City and the entire nation," said Joel S. Marcus, chairman, chief executive officer and founder of Alexandria Real Estate Equities, Inc., and board member of the 9/11 Memorial & Museum." "I was in New York City on this important date in our country's history, and in the words of Virgil that are prominently displayed on a memorial wall at the 9/11 Memorial Museum to honor and remember the victims, 'No day shall erase you from the memory of time.' It is truly our privilege not only to take time to remember those lost in the horrific attacks of September 11, but also to further pay tribute and lend assistance to the brave men and women who defend our nation through our deep and continued support of military service groups, including the Navy SEAL Foundation and THF."
"Thank you to two amazing partners, Alexandria and the Navy SEAL Foundation," said Mr. Musselman. "Without their tireless efforts, support and generosity, we would not be creating this future headquarters. It is a true honor to work together on what will be a transformative space for the Naval Special Warfare community, the business community and the City of San Diego. Our headquarters will bring together the best and brightest this city and our military have to offer as we continue to build on our plan to impact 65,000 lives by 2020. I am truly humbled by the outpouring of support as we deliver a world-class program for transitioning Navy SEALs and the wider Special Operations community."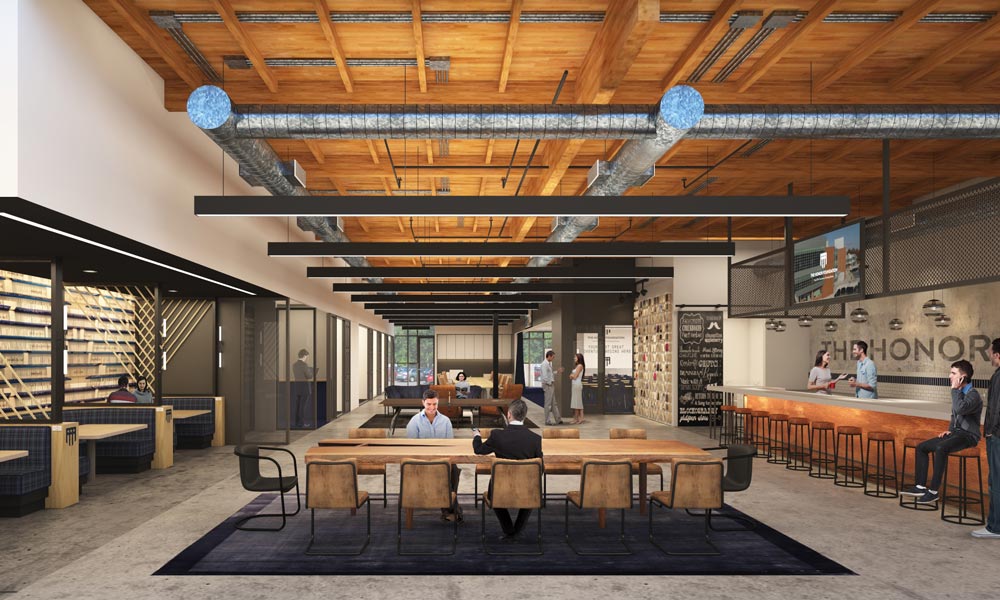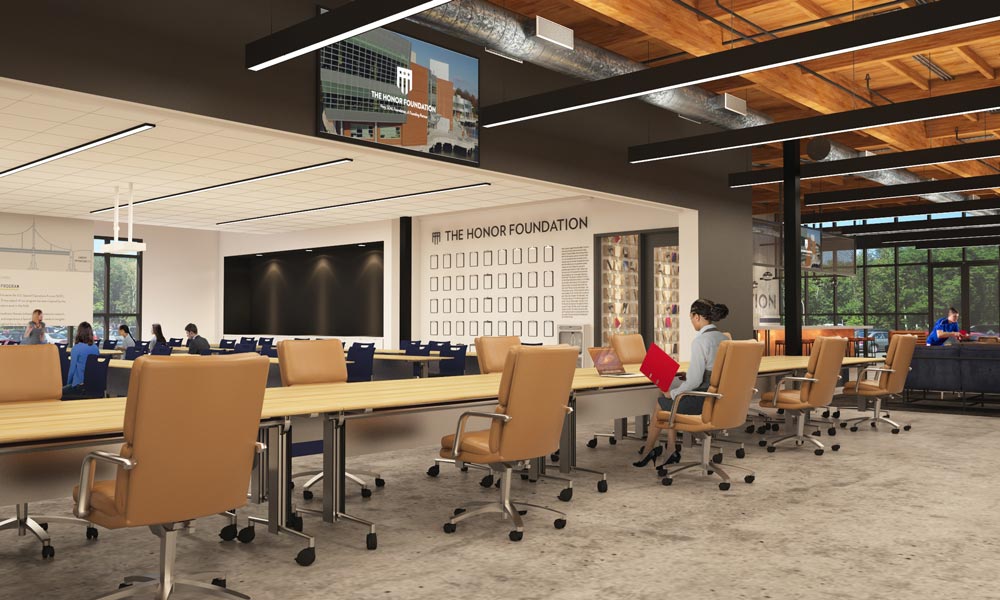 ---
Alumni Spotlight