A Toast to Veterans
The Honor Foundation is excited to invite you to an unforgettable toast and tribute on November 11, 2020, featuring special guests:
ADM Bill McRaven, (USN, ret)
LTG Mike Nagata, (USA, ret)
Lt Gen Tom Trask, (USAF, ret)
MajGen Frank Donovan, (USMC) 
Medal of Honor recipients, Britt Slabinski and Florent Groberg
Simon Sinek, Boston Bruins and THF Alumni
This nationwide live event will pay tribute to the service of all U.S. Veterans and offer an opportunity for our country to unite in celebratory patriotism. Hear senior military leaders representing all five branches of the military and other notable veterans and patriots give a toast to the extraordinary men and women who have fought and continue to fight for our country. In a time of uncertainty and chaos, we look forward to coming together, gathering in unity, and toasting to our Veterans.
REGISTER to attend here.
For sponsorship opportunities, click here.
______________________________
Honorary Speakers
LTG Mike Nagata, (USA, ret)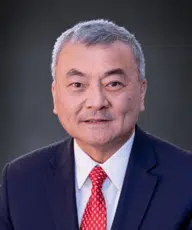 Mike Nagata retired from the US Army in 2019 after 38 years of Active Duty, with 34 years in US Special Operations. His final government position was Director of Strategic Operational Planning for the National Counterterrorism Center from 2016 to 2019. He is today a Strategic Advisor & Senior Vice President for CACI International, and is the owner of Hanada Bridge, LLC.
A native of Virginia, he graduated from Georgia State University, and first enlisted in the US Army as an Infantry Private, later receiving his Commission as an Infantry Officer in 1982 from the US Army Officer Candidate School.
As an Officer, he initially served as a Platoon Leader in the 2nd Infantry Division before volunteering for Army Special Forces in 1984. In Special Forces, he served a variety of command or staff positions.
In 1990, he was selected for a Special Mission Unit, and deployed extensively over several assignments there on both contingency and combat operations. From 1999 to 2000, he commanded the Army's Special Forces Qualification Course. In 2000, he returned to a Special Mission Unit as a Squadron Commander, and later was involved in the initial combat deployments after the 9/11 attacks.
After graduating from the National War College in 2003, he served for 2 years in the Office of the Undersecretary of Defense for Intelligence. From 2005 to 2008, as a Special Mission Unit commander, he led multiple Joint SOF task forces across more than a dozen countries in Africa, the Middle East, and Southeast Asia.
He then served within the US Intelligence Community in Washington D.C. as a Military Deputy for Counterterrorism until 2009. He then deployed again until late 2011 to Pakistan as the Deputy Chief, Office of the Defense Representative at the US Embassy there. Upon returning to the US, he served on the Joint Staff as the Deputy Director for Special Operations and Counterterrorism until 2013.
He then assumed command of US Special Operations Command-Central, and was responsible for Special Operations across the Central Command region from 2013 to 2015, and was heavily involved in the first two years of combat operations against the Islamic State in Iraq, Syria, and elsewhere.
LTG (R) Nagata is a graduate of the Infantry Officer Basic and Advanced Courses, the Special Forces Qualification Course, the United States Marine Corps Command and Staff College, and the National War College in Washington D.C. He also serves on the Board of Directors for The Honor Foundation.
He and his wife Barbara have five children, and one granddaughter, who are the lights of their lives.
Lt Gen Tom Trask, (USAF, ret)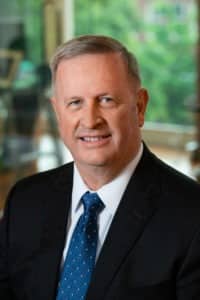 Lt General Trask transitioned from the US Air Force in 2017 after 33 years of service, retiring as the Vice Commander of United States Special Operations Command. Tom established and is President of SO&A Consulting LLC in the Washington DC area, providing full service consulting focused on defense industry strategy, Capitol Hill engagement, leading and managing large organizations. He is a Senior Strategist for Navigators Global LLC, a strategic communications firm in Washington DC. He is also a Senior Fellow with the Center of Naval Analysis (CNA), and serves on boards for CAE Mission Solutions Inc. (MSI), Aerovironment (AV) Inc, Meta Special Aerospace, Embry-
Riddle Aeronautical University in Prescott Arizona, the Global Special Operations Forces Foundation, and the Jewish Institute for National Security of America (JINSA).
As the Vice Commander serving USSOCOM in the Pentagon, and as the Director of Resources, Programming and Assessments before that, he was responsible for the oversight and management of the USSOCOM $12B annual budget for six years. He was responsible for developing requirements to ensure that our deployed Special Operations Forces on the battlefield have exactly the tools that they need when they need them. He was also responsible for USSOCOM legislative relationships, working with members and congressional staffers to ensure a sustained level of funding for Special Operations Forces.

Tom entered the Air Force in 1984 as an Air Force ROTC graduate from Embry-Riddle Aeronautical University. He went on to fly Rescue and Special Operations helicopters accumulating more than 3200 hours and over 50 combat missions during operations in Operation Just Cause in Panama, Operation Desert Storm in Kuwait, and numerous operations in the Balkans, Bosnia and Kosovo. He commanded at every level and his commands included the 20th Special Operations Squadron, the 347th Rescue Operations Group, the 58th Special Operations Wing, the Air University Squadron Officer College, and the Air Force Special Operations Command 23rd Air Force. He has extensive experience in combined and joint planning, operations, programming and financial management, serving on the Joint Staff, HQ US Central Command, HQ US Special Operations Command, and HQ NATO SOUTH.

His flying career included qualification as an Instructor Pilot in the UH-1N, Aircraft Commander in the MH-60, and Instructor and Evaluator Pilot in the MH-53. He flew numerous missions supporting Special Operations Forces in South and Central America, Eastern Europe, and the Middle East. He was credited with 17 lives saved to include the rescue of an F-14 pilot during Desert Storm that earned him and his crew the Mackay Trophy awarded by the Smithsonian Institution as the most meritorious flight of the year for 1991. As a commander, Tom also flew a variety of special operations aircraft to include the CV-22, MI-17, Dash-8, PC-12, U-28, MC/HC-130, and CASA-212
Tom earned a Bachelor's degree in Aeronautical Engineering from Embry-Riddle in Prescott AZ, and three master's degrees in the political science arena from Troy State University in Troy AL, the Naval War College in Newport RI, and Air University School of Advanced Airpower Studies (SAAS) in Montgomery AL. He is a Ancien of Class 98 from the NATO Defense College in Rome Italy. He has also completed the Leadership Development Program at the Center for Creative Leadership in Greensboro NC, the Enterprise Leadership Seminar at the Kenan-Flagler Business School in Raleigh NC, the Leadership for a Democratic Society Program at the Federal Executive Institute in Charlottesville VA, the Capstone General and Flag Officers Course at the National Defense University in Washington DC, and the Joint Flag Officers Warfighting Course at Air University in Montgomery AL.
MajGen Frank Donovan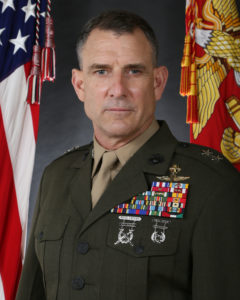 Major General Frank Donovan recently completed a two-year assignment as the Assistant Commanding General, Joint Special Operations Command (JSOC) where he was responsible for North Korean contingency operations, countering weapons of mass destruction (CWMD), crisis response and the command's training and exercise program. Prior to JSOC, Major General Donovan spent two years in the Kingdom of Bahrain as the Commanding General of Naval Amphibious Forces, Task Force 51 / 5th Marine Expeditionary Brigade – known as Task Force 51/5. An infantry and reconnaissance officer, Major General Donovan has led Marines and Sailors in all three operational Marine Expeditionary Forces to include commanding a Force Reconnaissance Platoon, Battalion Landing Team, a Marine Expeditionary Unit and a Marine Expeditionary Brigade.
He has served in combat, contingency and expeditionary operations at sea, from the sea and ashore in Southwest Asia, the South Red Sea, Arabian Peninsula, Persian Gulf, Northeast Africa, Central America, the Western Pacific and the Indian Ocean.
Major General Donovan also led a Marine Corps Security Forces Detachment in Crete, Greece, a Fleet Anti-terrorism Security Team (FAST) platoon, commanded a Marine Corps Recruiting Station in Eastern Pennsylvania, and was Director of the Expeditionary Warfare School. Additionally he led the I Marine Expeditionary Force's Special Operations Training Group – Special Missions Branch and was the executive officer for the Marine Corps Special Operations Command – Detachment One. Staff tours include service as the J35 Global Synchronization Branch Chief at the United States Special Operations Command and Joint Staff J5 Plans Directorate as Division Chief, Transregional Threats Coordination Cell (T2C2).
Major General Donovan holds a Bachelor of Arts in Geography from Towson University, a Master of Military Studies from the Marine Corps Command and Staff College, a Master of Strategic Studies from the U.S. Army War College and completed the Harvard Business School's Advanced Management Program (AMP). Major General Donovan and his wife Kim, a former Naval officer, have two children.
Florent Groberg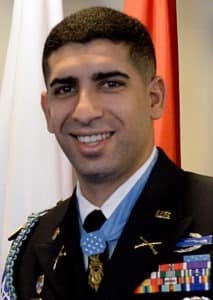 Florent "FLO" Groberg, Microsoft Principal Program Manager, Azure Global Government Expansion
Florent "Flo" Groberg currently leads the Azure Global Government Expansion Mission solution team. He is responsible for working with governments around the world to identify key missions and systems that should operate on the Azure Cloud. 
Prior to joining Microsoft, Flo was the Deputy Vice President and Business Director for Sales and Marketing team of the Russia and Central region in February 2020. He was responsible for leading business operations for all commercial airplanes and services sales in the region. 
Prior to that role, he was the Chief of Staff for Commercial Airplanes and the Director for Sales and Marketing team of the Russia and Central region. He was responsible for simplifying and managing the management system and operating rhythm and leading a focus across the business on simplification. His role also included partnering with other leadership team members to maximize the use of digital and analytic tools and drive the Boeing Behaviors and cultural change throughout Commercial Airplanes.
Prior to joining Boeing, Groberg served as an official spokesperson for LinkedIn. He was responsible for the promotion of LinkedIn's veterans program, a tailored job search tool for veterans transitioning out of military roles and into the civilian workforce. 
Before LinkedIn, Groberg worked as an operations officer for the U.S. Department of Defense. In this role, he served as special advisor for strategic defense projects, providing expertise to defense policymakers and military planners. 
Groberg's military career began in July 2008 when he enlisted in the U.S. Army. After completing officer training and both U.S. Army Airborne and U.S. Army Ranger Schools, he was assigned to the 4th Infantry Division at Fort Carson, Colo., serving as a platoon leader. Following progressively more challenging assignments, Groberg was promoted to the rank of Army captain in July 2012. 
Groberg is a recipient of the Medal of Honor, the United States' highest military honor, for his extraordinary gallantry, intrepidity and heroism while serving in combat operations in Afghanistan in 2012. He holds a master's degree in management with a specialization in intelligence policies from the University of Maryland University College in College Park, MD.
Simon Sinek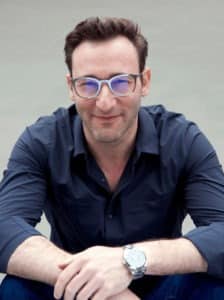 Simon Sinek is an unshakable optimist. He believes in a bright future and our ability to build it together.
Described as "a visionary thinker with a rare intellect,"Simon has devoted his professional life to help advance a vision of the world that does not yet exist; a world in which the vast majority of people wake up every single morning inspired, feel safe wherever they are and end the day fulfilled by the work that they do.
He shares his ideas through his books:
Start With Why: How Great Leaders Inspire Everyone to Take Action, a global bestseller (with over 1 million books sold in the U.S. alone)
Leaders Eat Last: Why Some Teams Pull Together and Others Don't, a New York Times and Wall Street Journal bestseller
Together is Better: A Little Book of Inspiration, a New York Times and Wall Street Journal bestseller
Find Your Why: A Practical Guide for Discovering Purpose for You and Your Team
And his latest book, The Infinite Game, also a New York Times and Wall Street Journal bestseller
A trained ethnographer, Simon is fascinated by the people and organizations that make the greatest and longest lasting impact in the world. Over the years, he has discovered some remarkable patterns about how they think, act and communicate and the environments in which people operate at their natural best. He has devoted his life to sharing his thinking in order to help other leaders and organizations inspire action.
Simon may be best known for popularizing the concept of WHY, which he described in his first TED Talk in 2009. That talk went on to become the second most watched TED Talk of all time, and is still in the top five with over 50 million views. His interview on millennials in the workplace broke the internet in 2016.
With over 80 million views in its first week, it has now been viewed hundreds of millions times. This led to Simon being YouTube's fifth most searched term in 2017. 
His unconventional and innovative views on business and leadership have attracted international attention. From the airline industry to the entertainment industry, from finance to fashion, from big business to entrepreneurs to police forces, Simon has been invited to meet with a broad array of leaders and organizations in nearly every industry. He has also had the honor of sharing his ideas with multiple agencies of the US government and with the senior-most leaders of the United States Air Force, Marine Corps, Navy, Army and Coast Guard.
Simon is an adjunct staff member of the RAND Corporation, one of the most highly regarded think tanks in the world. He is also active in the arts and in the non-for-profit world (though Simon prefers to call it the for-impact world).
Britt Slabinski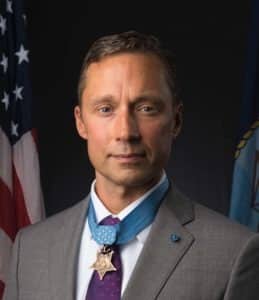 Britt Slabinski is from Northampton, MA. He earned the rank of Eagle Scout at age 14 and upon graduating High School enlisted in the US Navy in 1988. He completed Basic Underwater Demolition SEAL training with class 164 in January 1990.
Slabinski retired from Naval Service after 25 Years as a Command Master Chief. During those years he completed 9 overseas deployments and 15 combat deployments in support of U. S. national objectives.
Slabinski was awarded the Medal of Honor from President Donald J. Trump on May 24, 2018 for his actions during combat operations on March 4, 2002 while deployed to Afghanistan.
ADM William McRaven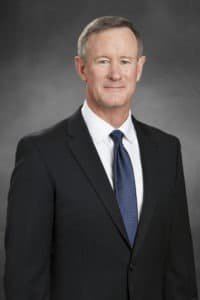 Admiral William H. McRaven, is a retired U.S. Navy Four-Star admiral and the former Chancellor of the University of Texas System. During his time in the military, he commanded special operations forces at every level, eventually taking charge of the U.S. Special Operations Command. His career included combat during Desert Storm and both the Iraq and Afghanistan wars.
As the Chancellor of the UT System he led one of the nation's largest and most respected systems of higher education. As the chief executive officer of the UT System, McRaven oversaw 14 institutions that educated 220,000 students and employed 20,000 faculty and more than 80,000 health care professionals, researchers, and staff.  
McRaven is a recognized national authority on U.S. foreign policy and has advised Presidents George W. Bush, Barack Obama and other U.S. leaders on defense issues. He currently serves on the Council on Foreign Relations (CFR), the National Football Foundation, the International Crisis Group, The Mission Continues, and ConocoPhillips.
McRaven graduated from The University of Texas at Austin in 1977 with a degree in Journalism, and received his master's degree from the Naval Postgraduate School in Monterey in 1991.
He met his wife, Georgeann, while they were students at UT Austin, and they have three grown children. McRaven stays active with his writing, speaking and board commitments.