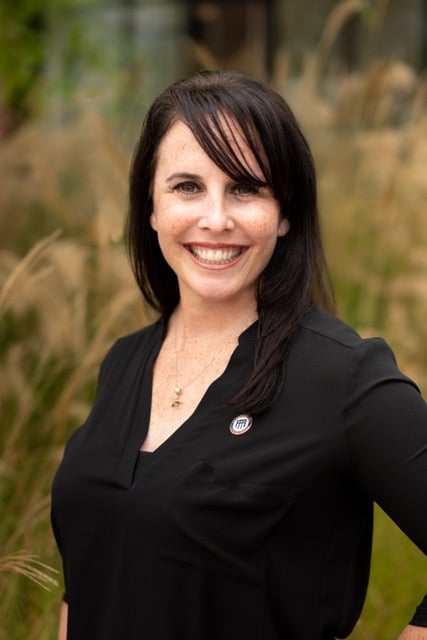 Victoria Campbell, Vice President of People
Name: Victoria Campbell
Where were you born and raised?
I was born in Los Angeles and raised in San Diego, CA
What's a short story around the biggest transition you've faced in life?
My biggest transition in life has occurred in the last few years. After getting divorced, I spent several years trying to refocus and make sure I had the basics covered. I have always been very focused on my career, but I wanted to try to balance financial rewards with what personally rewards me. I have started to do more volunteering in the areas that interest me and have started to travel and reconnect with old friends. It has been very personally rewarding and has enabled my son to meet the children of some of my lifelong friends. As a result, I have re-discovered a strong network of friends throughout the country and I have begun to rediscover my individual passions through travel and volunteering.
What's the once piece of advice you'd give a younger you?
Don't be too proud to ask for help when you need it and don't be afraid to say "no" to things that will put you in a bad position.
Your Personal Why?
Resumes don't tell the whole story. I think that in work and in life, we are all a mix of our experiences, accomplishments and upbringing. It's hard to get all of that down on the formatted page with a few searchable words. Helping others develop and grow is very rewarding.
How does your Why drive you to be a part of the THF Ecosystem?
I have been so very fortunate to have some tremendous opportunities afforded to me in my career. Not all of them were the result of my resume. Having been in HR, having had some tremendous roles and having been a hiring manager, I know the benefits and pitfalls of hiring the right or wrong person; and I know that many companies make it hard just to get in the door. It would be my pleasure to see how I can help add some value in this area.
Military Connection or Why do you respect Special Operators?
I spent many years in the NSW community as the wife of an NSW Operator. We were on the West Coast at ST1, ST5 and SQT and made the move to Dam Neck in 2009. My respect for Special Operations comes in the commitment to the cause and the tremendous since of community that came along with it. It always felt like I had a built in network that was there to support each other. The fact that it extended to the families was something that resonated strongly for me. That's a big reason why I'm committed to continuing to help with my support of THF.
Favorite THF Value, and why?
Feedback is a gift. I think that the art of giving and receiving feedback is one that can grow with you. Everyone can learn something about his/herself daily. We can also share a bit of wisdom with others daily. Being able to do both with grace and dignity is something that many of us can continue to aspire to do.  Sometimes accepting a compliment is just as difficult as getting criticism, and it shouldn't be. Just the same, in the workplace, we see that many managers are avoid the opportunities to give corrective feedback and wait until there is a big situation that can't be avoided. Bad news doesn't get better with age. And a compliment never goes out of style.
Area/Industry of expertise: Human Resources, Interviewing skills, Organizational Design, Networking, Business Writing and overall Business Acumen. Corporate Business experience in Biotech, Distribution/Supply Chain and High-Tech
Contact Tori directly at tori@honor.org.
< Return >