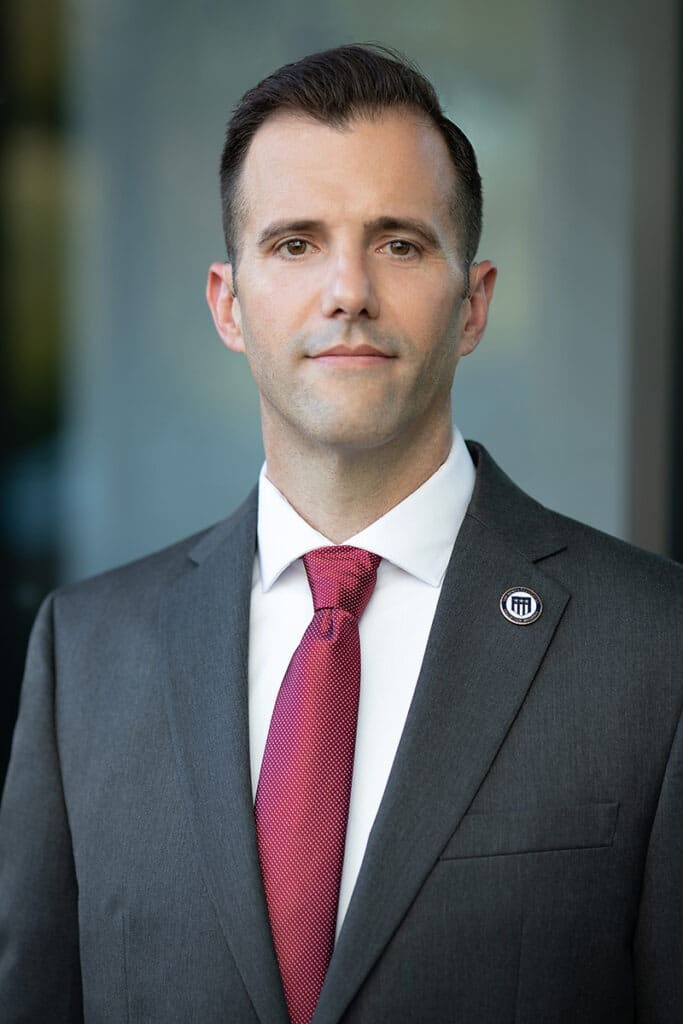 Seth Cummings, THF DoD SkillBridge Intern
Name: Seth Cummings
Where were you born and raised?
Born in Casper, Wyoming, but raised in Eugene, Oregon.
What is a short story around the biggest transition you have faced in life?
While I am currently going through a major transition right now, it is not complete, and I still have much to learn as I grow. The next biggest transition I have faced would be my transition into the EOD pipeline. I was mentally and physically challenged daily. One of the largest hurdles I faced during this time was a Heatstroke in Dive school on Sept 11th, 2002. I was hospitalized for two weeks and considered that I might not be able to complete training. I was rolled back to the next class and pushed harder than my peers to prove that I still had what it took. When I finished the pipeline, I knew this was just the first step. I relied on my wife throughout this period and my entire career. She pushed me and reminded me that I could do anything even when I felt like I was struggling, tired, and sore.
What's the one piece of advice you'd give a younger you?
I would tell a younger me many things, but the easiest way to say it would be to continue learning and growing. All the trials and hard times you face are just there to make you grow and adapt. You will have some amazing mentors and some bad leaders, and you will learn from all of them. It will all be worth it in the end.
Your Personal Why?
To inspire and empower others so that together, we may achieve success in everything we do.
How does your Why drive you to be a part of the THF Ecosystem?
When I was coming up in EOD, I had some great leaders and mentors. Those individuals put their time and effort into helping me. As I became a Chief and learned that my career no longer progressed by my merit but by the merits of those under me, I had a paradigm shift. I learned that I am very good at teaching and helping others see their potential. I have a passion for helping others. This passion drives me and makes me feel a personal sense of pride when I see others succeed.
Military Connection or Why do you respect Special Operators?
Having spent the better part of my life as a Special Operator, I see the potential that drives us and how valuable we are to the world as a whole.
Favorite THF Value, and why?
One is None. We have done many great things as individuals, but we made the ground shake as a tribe. Having a deep understanding of what I am capable of as an individual and how tribes have empowered me to be great, I want all the transitioning veterans to remember that they have a Tribe to empower them as they continue their journey and become great!
Area/Industry of expertise
The Non-Profit space is my greatest calling. Being able to utilize my leadership, coaching, and mentoring styles and background.
< Return >