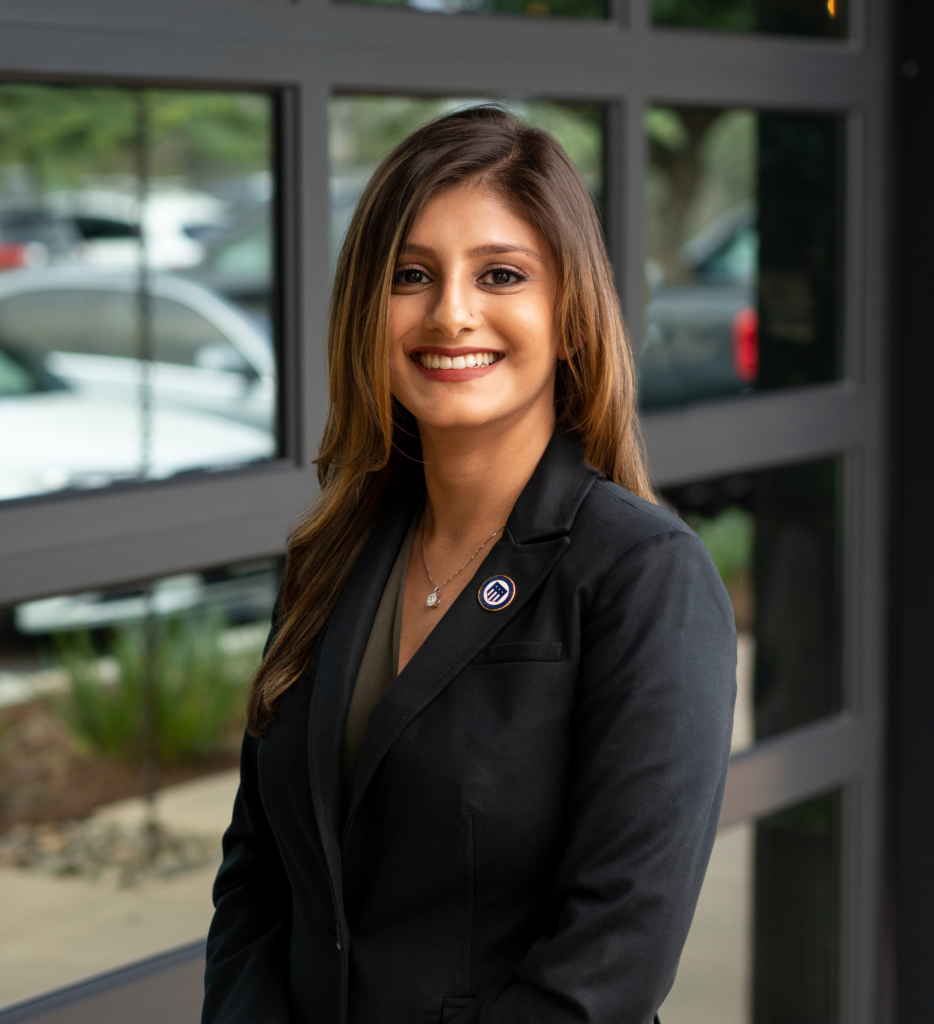 Sanam Charlton, THF Operations Manager
Name:  Sanam Charlton
Where were you born and raised?
I was born in Karachi Pakistan, where I lived until I was 9 years of age. My family and I moved to the United States in 1988, on New Year's Day. We moved all over the States until we finally landed in Tampa, Florida.
What's a short story around the biggest transition you've faced in life?
For the first time in my life, I decided to change my career to focus on something I'd always wanted to do – teach. I didn't want to have any regrets, so I pursued it to the best of my ability. I gave it my all, and even though I am no longer teaching, it was a wise decision because it gave me the courage to follow my dreams. I know that I will never again be the person who asks herself, "Should I have done this?"
What's the once piece of advice you'd give a younger you?
Travel alone, or with others, every chance you get. It's an eye-opening experience that will shape your future-self.
Your Personal Why?
I'm currently in the process of developing my personal why, but I believe that it's going to revolve around supporting others by empowering them find their passion.
How does your Why drive you to be a part of the THF Ecosystem?
I pursued my passion, but I had a support system to help me along the way. I want our fellows to have the same opportunity.
Top 5 Strengths Finder Strengths and how they influence you?
Harmony|Context|Adaptability|Developer|Empathy. My strengths are a clear indicator of the person that I am. I find success in the happiness of others, and my ability to relate to others and see their potential drives me to continue my work.
Military Connection or Why do you respect Special Operators?
The drive and determination with which they accomplish their objectives is awe-inspiring, and a trait I would like to cultivate myself.
Favorite THF Value, and why?
Bold Behavior. To me, chasing my dreams required making some big, bold, decisions. If I had played it safe, I wouldn't be where I am today.
Area/Industry of expertise (Faculty, Sponsor, Mentor, Community Ambassadors):
As the Staff Accountant at THF, I work closely with the Director of Operations and perform various aspects of the accounting cycle, including day-to-day financial activities, payroll and benefits, as well as creating, tracking, and analyzing financial budgets and coordinating the external audit.
Contact Sanam directly at sanam@honor.org.
< Return >