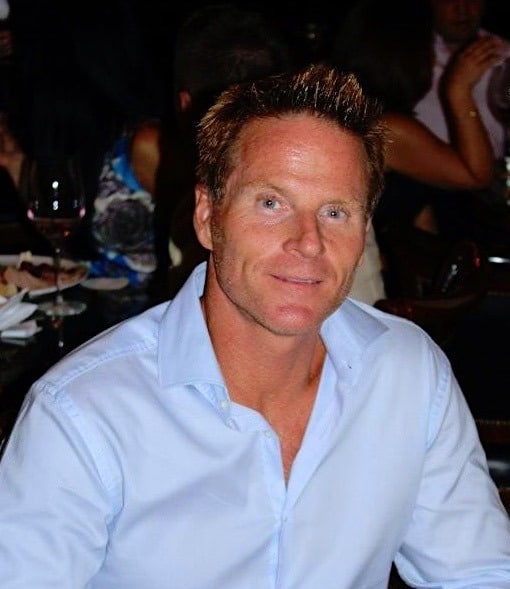 Paul Tharp
Name: Paul Tharp
Where were you born and raised? 
Indiana
What's a short story around the biggest transition you've faced in life?
Most might think it's my continuing metamorphosis from Military to Civilian after nearly 30 years…, but it was a transition I faced earlier in my career which ultimately prepared me for future changes – the big switch in this case was leaving the "Command".  After nearly 17 years at the "Command" as an Operator and Pilot – I was offered an opportunity to lead and serve the Community with the "Big Navy" in capacities beyond anything we expected.  This meant getting a haircut, wearing my uniform nearly every day – back to the basics – from a low visibility – high speed operator life in Virginia Beach to a "Big Navy" initiative at… and this was the hardest part – Great Lakes, IL.  Yeah, let me tell you – going from full-on night time combat equipment tandem drops, flying planes with a beard and long hair lifestyle to sportin' my khakis daily, working with fleet Master Chiefs, and running around a track with a hundred or so boot camp graduates with the hopes of going to BUD/S was a tough transition …   Some of my teammates asked why I decided to leave the Command to set up what is now called Naval Special Warfare Preparatory School?   and my response remains – "If not me, who? It needed to be done."  During one of the planning conferences leading up to the establishment of the program (the transition epiphany) I'll never forget sitting in a meeting with a few Admirals and the CNO, and he asked, "If not now, when, and if not you, who?"  It doesn't get any clearer than that. Best transition decision in my life.
What's the one piece of advice you'd give a younger you?
Live life globally.  Practice life-long learning while building a global and diverse network of relationships, in person…and beyond the social network.
Your Personal Why?
To help others explore their talents and opportunities – exploit strengths and weaknesses – to fight and win their current battles.  What is this all about?  Well, many of my fellow veterans may find themselves feeling alone and without a mission, challenged with transition barriers or struggling with Life.  My Personal Why is not a stand-alone mission – I work and partner with established and credible organizations like THF, Wounded EOD Warrior and Navy SEAL Foundation…all of which focus on optimizing our Veterans' lives.
How does your Why drive you to be a part of the THF Ecosystem?
THF actively penetrates legacy barriers and instantly optimizes their people, partners and tribes.
Military Connection or Why do you respect Special Operators?
28 years as a SEAL Operator.
Favorite THF Value, and why?
Feedback Is A Gift.  In my experiences as a SEAL Operator, Leader and Businessman – feedback and the ability to drive decisive action towards constant improvement is a critical component of becoming and maintaining a "best in brand" status… We've got to listen to our people and/or our customers – and follow up accordingly.
Area/Industry of expertise: Mentor
< Return >