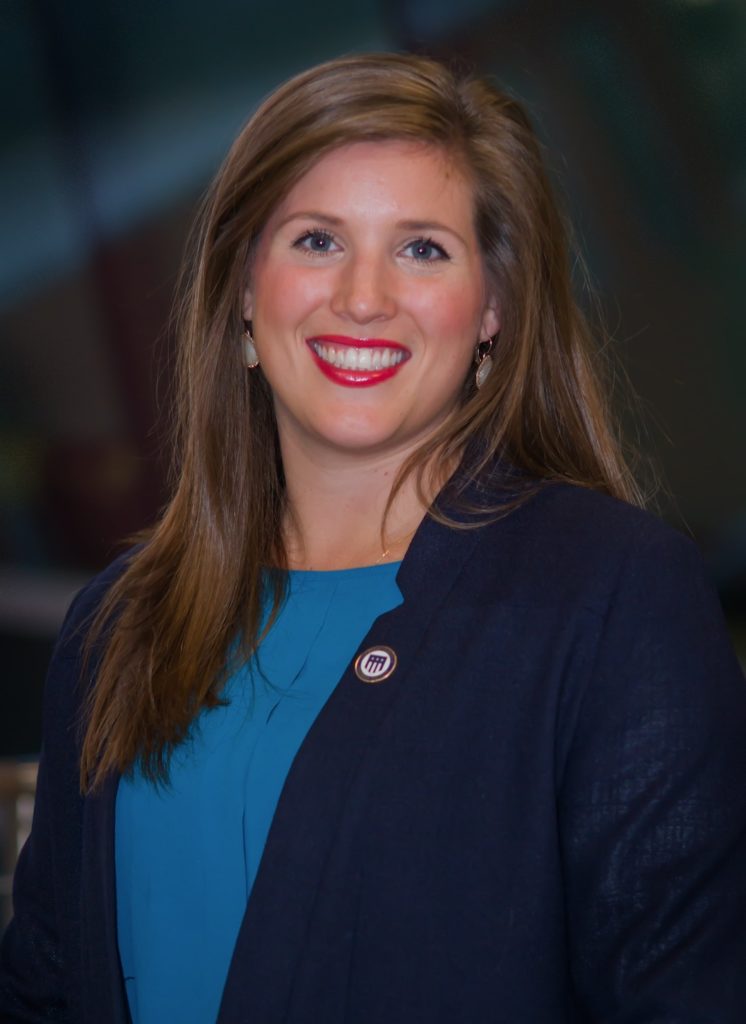 Kristen Robillard, Impact Manager- East
Name:  Kristen Robillard
Where were you born and raised?
Hickory, North Carolina, GSD attitude with a little Southern Belle charm.
What's a short story around the biggest transition you've faced in life?
I had created a life in Washington, DC working for a Congressman as a Director of Administration and Scheduling. I worked very hard to reach this goal and opportunity at that stage in my life. I knew this is where my network was strong, my skills thrived, and I did not want to give it up. I fell in love with a Naval Officer, and as many of you know, you do not get to determine where you live or what you do, the Navy does. I followed my heart, my husband Dan, to San Diego. I was terrified of what my next career path would be. I knew no one in the area and I knew I could not continue my same career path outside of DC. It took four months. Four months of soul searching, resume changes, LinkedIn messages, dead-end interviews, and a chance given to a Navy spouse to hook a step down job at a medical device company with a killer culture. Although the job was not ideal, the culture kept me moving and growing. It led me to the better understanding of what I wanted my next step to be. It led me to The Honor Foundation working in Operations and Development with a community near and dear to my heart. It was a huge life change with a pretty high reward, besides being with my husband. I just needed to give it all time.
What's the one piece of advice you'd give a younger you?
Don't waste your time or stress on people in your life that are not genuine nor are willing to invest in you what you are willing to invest in them. These people are not worth the extra stress or self doubt. Find the few true friendships that mean everything rather than the many friendships that mean nothing.
Your Personal Why?
My mission is to create impact in my job, relationships and community for a purpose.
I strive to expand development and fundraising for my job, a non-profit that serves others. I strive to impact my relationships so that they stay genuine and strong; I want to put time into a long relationship rather than to spend little time on several relationships. I want to create impact on my community to create a better place for the next generation.
How does your Why drive you to be a part of the THF Ecosystem?
I want to work for an organization that serves a higher purpose to assist others. I want to work for that organization to drive impact around development and fundraising so that we can have enough money and growth to stand the test of time. It all stems from my number one career goal, fundraise with a purpose. I used to fundraise for politicians, not that this is not important, however, a non-profit's purpose seems a little more important to me.
Top 5 Strengths Finder Strengths and how they influence you?
Discipline | My routine and structure keep me on a set path to my priorities whether they be personal or related to my job. I am highly organized and that shows through all aspects of my life. Lists, lists, lists, and excels.
Consistency | I have the need to make sure everyone is treated fairly. I do not look at hierarchy nor am I fascinated by it; I treat everyone the same until proven otherwise.
Communication | I am a strong communicator and I believe it is key to all relationships. It is ideal to make sure everyone is on the same page as me or at least knows my opinion so that communication is open and clear.
Relator | I have strong close relationships that I have had forever and some that I am in the process of building. These relationships strengthen me. I am also very empathetic and want to listen and assist everyone I can. This is essentially how my relationships begin.
Woo | I love to meet new people and create that sense of normalcy to others by breaking the ice and just being myself. I am a heavy socializer that creates constant connections to others.
Military Connection or Why do you respect Special Operators? 
My husband is a Naval Supply Officer. Although he is not a member of the SOF community, I respect and admire anyone connected to the military community. The entire community is near and dear to my heart and passion, and I want to serve others just as they serve me, as a Navy spouse.
Favorite THF Value, and why?
Prepare yourself for adventure.
I like this value the best because this is something I do not do enough of. With my strengths of discipline and consistency, I am not a fan of change or transition. If I constantly prepare myself for the next adventure and open my mind and heart to it, then it is easier and a more fun way of life. The Navy has taught me to keep my mind and heart open and thus far, I am loving it.
Area/Industry of expertise
My area of expertise lie with our Donors and Fellows.
Contact Kristen directly at kristen@honor.org.
< Return >