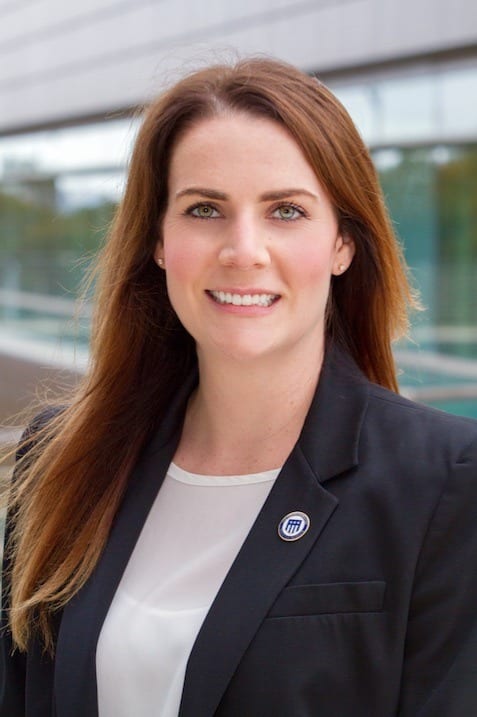 Kerianne McGovern
Where were you born and raised?
San Diego, CA
What's a short story around the biggest transition you've faced in life?
After being laid off during the 2008 housing crisis in San Diego, I had to transition into a full time college student. The shift in work being my biggest priority to my education was an adjustment, since school didn't pay the rent. Although it was tough, I wouldn't change that experience for the world. I was able to study abroad and learn in a way that wouldn't have been possible if I was still employed.
What's the one piece of advice you'd give a younger you?
Keep an open mind and learn as much as you can, from as many people as you can. Never stop learning.
Your Personal Why?
Cherish the life you have, because you only get O-N-E.
How does your Why drive you to be a part of the THF Ecosystem?
Life is so precious, and showing our Fellows hope that their life will continue to have meaning, and they will be successful outside of the military. Helping them identify their desires and goals, and seeing them being achieved is what drives me.
Top 5 Strengths Finder Strengths and how they influence you?
Discipline
Command
Responsibility
Achiever
Analytical
My strengths are what make me a successful executer. Whether it be my personal life or my professional life, those closest to me know they can count on me to get the job done.
Military Connection or Why do you respect Special Operators?
Both my grandfathers and my dad all served in the Navy. I was born in raised in San Diego and was taught to appreciate our service men and women who sacrifice their lives to protect our freedom. Being able to help our SOF operators through their transition, using my skills and experience, is something I am so honored to be a part of.
Favorite THF Value, and why?
Plan for achievement. The executer in me takes pride in having a concrete plan for everything we do. Being able to to move and pivot when plans change are all a part of the achievement.
Area/Industry of expertise.
As the Director of Operations at THF I am responsible for the following areas of the business: Finance, Accounts Payable, Payroll, HR, Insurance, Compliance, Marketing, Public Relations, Project Management, BOD Secretary, Legal, and Programs.
< Return >