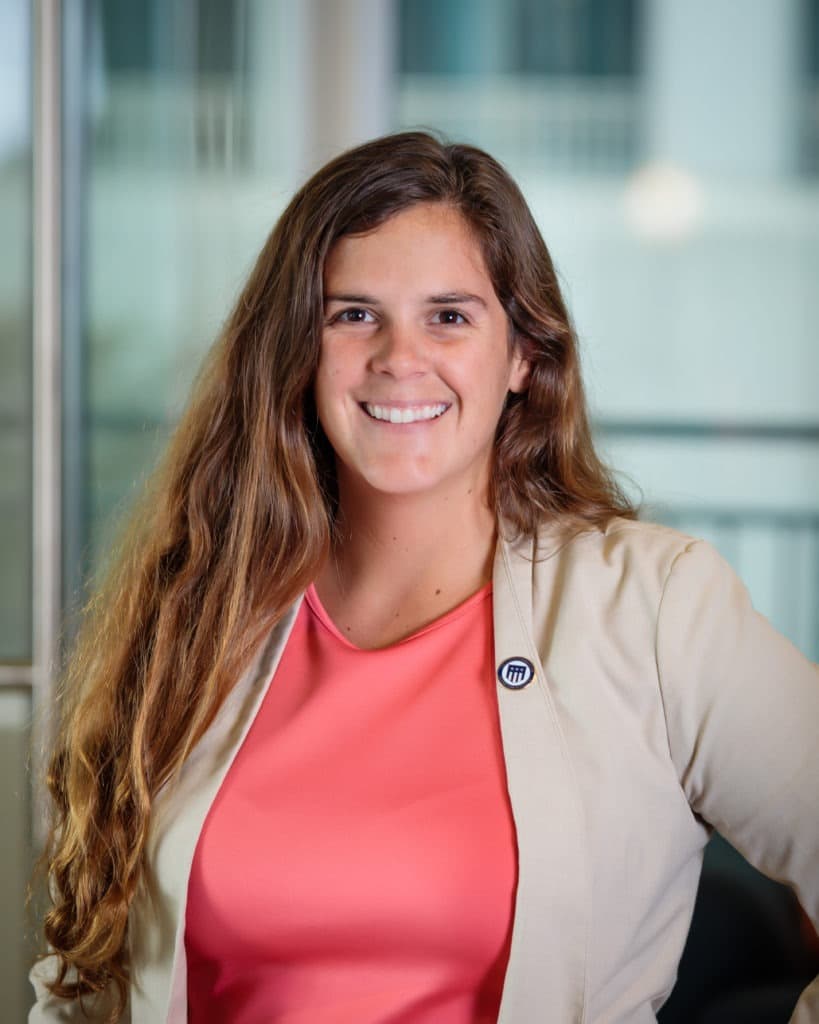 Ashley Brown, Director of People- VB
Name:  Ashley Brown
Where were you born and raised?
Born in Baltimore, MD and raised in the suburbs outside the city.
What's a short story around the biggest transition you've faced in life?
My biggest transition is leaving my former sales career in the staffing and recruiting industry to join The Honor Foundation community. After almost eight years in a corporate career, I followed my intuition to pursue my passion for giving back. Since I was little, I've enjoyed giving back and after the last three years of volunteering with the Honor Foundation, I've decided to follow my heart and take the plunge in the non-profit world.
What's the once piece of advice you'd give a younger you?
Trust the journey and be present. Life is a journey, enjoy the moments as they come, don't worry too much about what's next and everything happens for a reason… even the curveballs!
Your Personal Why?
Growing up I was fortunate enough to be given the environment and tools to achieve in school which led to a successful career. My why is shaped around utilizing what I've been given to pay it forward to others to be able to achieve their goals.
How does your Why drive you to be a part of the THF Ecosystem?
I always felt pulled to THF because skill-based volunteering is such a great way to give back. By utilizing expertise from my staffing and recruiting career, I'm excited to be able to pay it forward to the Special Operations community to help them through their transition to determine their next phase of life.
Military Connection or Why do you respect Special Operators?
This group of people have been my family, my friends, my neighbors and my community. The talent and character traits this group has, most organizations are seeking to add to their leadership teams.
Favorite THF Value, and why?
Fierce Empathy. When leading and helping people, it's so important to remember to meet them where they're at.
Area/Industry of expertise:  Employer engagement, relationship building, people development, customer experience.
Contact Ashley directly at ashley@honor.org.
< Return >