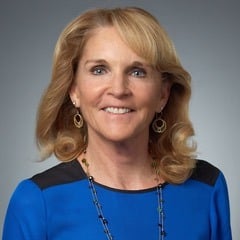 Susan Curtin
Name: Susan Curtin
Where were you born and raised?
Sherman Oaks, California
What's a short story around the biggest transition you've faced in life?
I have had many so it is difficult to pick just one knowing each one helped me grow as a person. I was engaged to someone at 27 years old and realized it was not right so broke off the engagement, much to his and my families disappointment. I left a secure position with the San Diego Community College District to take a new position with the City of San Diego as their first Employee Assistance Manager, responsible to set up a citywide joint management and labor program for all 10,000 employee's and their family members. Upon a successful career with the City of San Diego, and a job I loved, I accepted a position with Health and Human Service Agency as their first Training and Development Manager delivering services to 6,800 employees. They created the new position because there were so many problems that needed to be addressed which I did not learn until I arrived.
What's the once piece of advice you'd give a younger you? Trust the process; believe in yourself and what you are capable of accomplishing. Know you will overcome any challenge you face and the end result will be showing your true character. Live by your values, be the change you want to see in the world and don't wait for others to demonstrate it first. Leadership is the willingness to stand up for what you believe and doing what is right for the right reason at the right time.
Your Personal Why?
Make a positive difference in the world one person and interaction at a time. Express and utilize the strengths that I have been given to improve the quality of life for others and the planet.
How does your Why drive you to be a part of the THF Ecosystem?
An opportunity to contribute my gifts to those who have served our country, who have made many sacrifices, by assisting them in discovering and achieving what is possible for them in the next phase of their career journey.
Military Connection or Why do you respect Special Operators?
My father was a Marine who planned to be career military. When he was sent to Officer training they diagnosed his diabetes, which required he leave the military. Our son-in-law served as a sergeant in the Marines serving in Desert Storm. I also did an internship in graduate school at the Navy Drug Rehab Center.
Favorite THF Value, and why?
To Serve Others with Honor, for Life, so their next Mission is Clear and continues to Impact the World. I resonate with this value because it speaks to a value I have lived by in the work I have done personally and professionally.
Area/Industry of expertise: I worked 30 years in Education and Government before transitioning out and starting my own consulting business in 2007. I have delivered services to a cross section of public, private and non-profit organizations since 2007.
< Return >