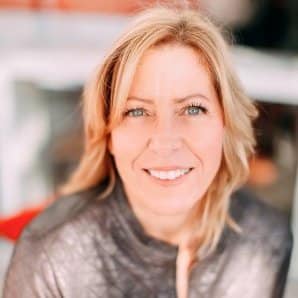 Susan Conti
Name: Susan Conti
Where were you born and raised?
Born in Indianapolis, Indiana.  At an early age we moved and I grew up on a farm in Highland, Illinois.
What's a short story around the biggest transition you've faced in life?
I discovered at an early age, I am most successful when learning is hands-on and experiential.  I grew up as a 4-H'er and it was pivotal and impactful in my early development.  During my junior year in High School, I signed up for a Cooperative Education program and found myself in a professional office setting. I loved working. My strength in learning came from doing.  I entered college with my friends and after my freshman year.  When everyone else I knew was going to college – it didn't fit for me.  I took a break from college and a friend of mine encouraged me to apply for a position at Arthur Andersen.  I took a position in 'Personnel' as a Clerk and haven't looked back. Discovering my leadership and achieving the role of Head of Human Resources for multiple Fortune 500 companies hasn't been easy for me without a college degree.  But it was my path.  I learned to achieve in life in a non-traditional way.  Each and every new step was a challenge.  Always being measured against and always competing to define and demonstrate my strength.  I put myself in challenging situations and kept working.  Now 30 years later, we have raised 5 kids, put them all through college (2 of them have completed a Master's Degree), achieved and learned, grown, led international teams, and have launched two successful companies on my own.  Over the years, I have been blessed to work with some amazing leaders and mentors. My relationships and personal reputation are a key to my success.  To this day, I remain in contact with every CEO I have worked for.  I have stayed true to myself and I know that the only thing that stands in my way – is me.
What's the once piece of advice you'd give a younger you?
Listen to and trust your intuition.  Hard work does pay off.  Discover and practice meditation sooner than later and learn what you can about being 'Present.'  Trust yourself and be bold!  It's okay to ask for help.
Your Personal Why?
I love helping others explore, invent and discover their inner voice/strengths and achieve their potential.
How does your Why drive you to be a part of the THF Ecosystem?
To offer my coaching, executive and leadership expertise to support THF and give back something to those who dedicate their talents to protect our freedoms.
Military Connection or Why do you respect Special Operators?
We are a blended family and have 5 amazing kids and 3 grandchildren. My stepson knew at an early age he wanted to serve in the military. He was Navy ROTC in High School, attended the University of Missouri and graduated with a degree in History and then enlisted in the Navy and was a Corpsman.  He had always dreamt of being a Navy Seal.  He worked hard and went for it.  In the middle of Hell Week he tore a tendon and couldn't finish. He was devastated. His CO approached him weeks later when he was recovering and said he liked what he saw, had an opening to join a team as Special Amphibious Reconnaissance Corpsman.  He successfully fulfilled his military service and transitioned to an independent agency, is often away overseas and in the heat of things.  His dedication and sacrifice are an inspiration to me.  I am thankful everyday that I hear he is safe and comforted to know he is living his true purpose.
Favorite THF Value, and why?
Prepare yourself for adventure.  I am competitive.  I love to try new things.  I set the bar high and push myself.  When I am coaching, my Client's expect me to challenge them to go places they might not go on their own.
Area/Industry of expertise:
Coach/Executive/Human Resources/8 different industries/Expertise in Executive and Leadership Presence and the Art of Transition.
< Return >