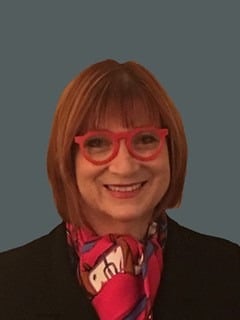 Ronnie Kurchner-Hawkins
Name: Ronnie Kurchner-Hawkins
Where were you born and raised?
Born in Newark, New Jersey – Raised in New Jersey
What's a short story around the biggest transition you've faced in life?
The biggest transition in my life was the death of my mother when I was 12 years old.  I was very lucky to have a loving and caring father who, though devastated by my mother's death at 36, help me and my younger sister to feel safe.  We also had a very large extended family that supported all of us during the early days and months after my mother's death. Luckily, we lived in a two-family house with my Aunt and Uncle and three cousins. They had always been part of my daily life and within a week of my mother's death, the two-family house became a "one family home" where we shared meals and laughter. This continued for a year until we moved.
What's the once piece of advice you'd give a younger you?
Focus on what is important – Things can change in an instant – Never say never –
Your Personal Why?
I am passionate about helping people to realize their full potential which, during one's career, will almost certainly involve many transitions that require learning, changing, adapting and growing.
How does your Why drive you to be a part of the THF Ecosystem?
For me, helping THF's exceptional Fellows successfully navigate their transition to the business world is exciting and important work.
Military Connection or Why do you respect Special Operators?
My father was in the Navy during WWII serving on the USS San Pedro in the Pacific.
Favorite THF Value, and why?
Prepare yourself for adventure. If we look at our life's journey as an adventure, with all its transitions, we can open ourselves up to opportunities that we might miss.
Area/Industry of expertise: Executive Coaching, Leadership Development, Organization Development, Change Management, Executive Presence, Executive Transitions, Learning and Development, Organizational Politics.
< Return >