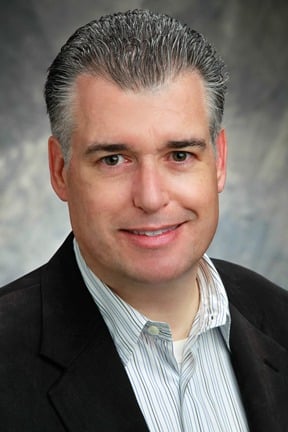 Paul Falcone
Name: Paul Falcone
Where were you born and raised?
Born and raised in Brooklyn, NY; High School in Manhattan; Los Angeles since attending UCLA for Undergrad and Grad School.
What's a short story around the biggest transition you've faced in life?
Being the first in my family to go to college (going back to Italy on both sides of my family). My family didn't quite understand what I was doing while in school, but my parents always valued education. So while they couldn't help or guide me through my studies or academic choices, I always had their love and support to excel at my studies.  Graduating without any idea of what I wanted to be or do was a tremendous challenge for me, especially since school always projected for me exactly what I had to do. But keeping my options open and simply "jumping in" was a great place to start, and I learned after a few years what I was interested in and good at.
What's the once piece of advice you'd give a younger you?
Seek advice for all larger career and personal challenges from people you trust, listen intently to the guidance you receive, but ultimately do what's in your gut. Your inner guidance system will never steer you wrong, but you have to conduct the analytical, diagnostic exercises first to truly understand the nature of the challenges you face before letting your gut / instinct / inner guidance system make the final call.  Therefore, create your own personal Board of Directors and surround yourself by people whom you trust.  Finally, think "both . . . and" rather than "either . . . or," especially when you're transitioning career-wise. There's nothing that says you can't pursue your dream job (e.g., writer, motivational speaker) while functioning in an 8-to-5 role that promises stability and longer-term career growth.
Your Personal Why?
My mission in life is to touch others' lives as positively as I can. That typically has to do with their career management based on the career path I've chosen, but whether I'm writing books, teaching courses, or being interviewed on radio shows, my goal is to help others find themselves, especially in terms of what they do for a living. It's an extremely rewarding pursuit, and I meet lots of great people and learn lots of new stuff along the way.
How does your Why drive you to be a part of the THF Ecosystem?
In 2014, I co-wrote "Boots to Loafers: Finding Your New True North" with John Phillips.  I assisted John with his book project in a spirit of goodwill and to help with a cause I believed in—assisting veterans transitioning into the private sector. Since relocating to San Diego a year ago, I've been able to develop ties with THF and other organizations that focus on aiding San Diego's transitioning military population in much closer and more personal way. I hope to share my skills as a hiring manager and bestselling author in the talent acquisition space to give returning veterans a leg up on jump-starting their private sector careers and interviewing like pros.
Military Connection or Why do you respect Special Operators?
Working with Navy SEALs and Special Operators is exceptionally humbling. I realize that the individuals I get to partner with now have had challenges like I've never known or experienced. I feel honored that they include me in their networking and relationship-building activities, and I'm very proud of my association with such a select group of heroes. I realize that these individuals represent the best of the best, and I'm very proud of my personal relationships with the SEALs and Special Forces teams.
Favorite THF Value, and why?
My favorite THF value that I relate to most is respect. Like most challenges in life, problems can be resolved via open and honest communication, and that comes treating others like you'd want to be treated. Fostering respect and trust go hand in hand with successful leadership, and in all ventures relating to human resources and effective employee relations, everything begins with trust.
Area/Industry of expertise:
Coach – My area of expertise is as a VP, Human Resources and bestselling author in the hiring and talent acquisition space.  I look forward to becoming a job coach and mentor to transitioning members of the Navy SEALs and Special Forces teams in the San Diego area.
< Return >