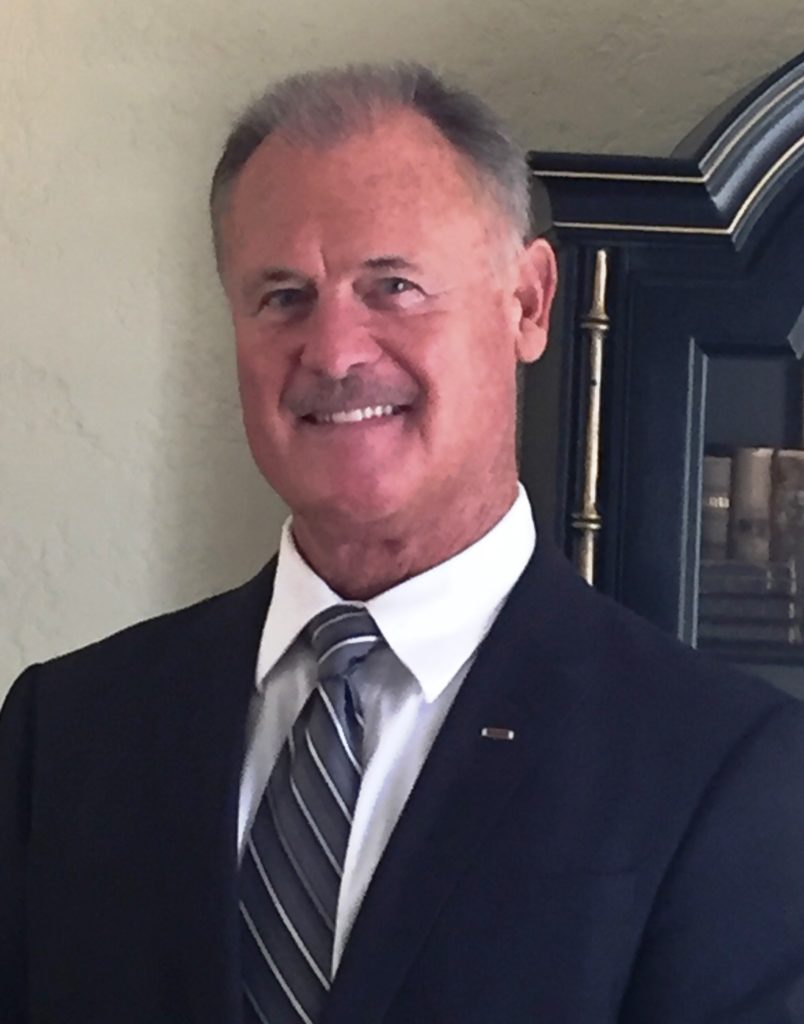 Neal Moquin
Name: Neal Moquin
Where were you born and raised?
San Diego
What's a short story around the biggest transition you've faced in life?
During the summer after my first year of college my brother Michael (1 year older) and I worked as camp counselors in McCall Idaho. Mike was the winsome, thoughtful, wise, gentle, contemplative, purpose driven and physically bigger older brother with whom I was in an admiring, yet competitive, relationship. I was the smaller, impetuous, gregarious, witty younger brother who was a doer, sometimes reactor, not a thinker. I delighted in pushing his buttons to elicit an explosive response and reveled in the attention I solicited with my amusing personality, often at his expense. Envious of his physical size, his natural athletic ability and his effortless intelligence, I worked hard to equal his strength, trained hard to match his athletic success and…well not so much in the brain category. Understand that the sense of competition was mine, not his. I was the one who needed to prove my worth not him.
It was the two days after camp that changed my life forever. The day after camp turned out to be the best day in my life! All the campers and counselors were gone…we had the whole place to ourselves…and we played. We took out one of the sabot sail boats. It was too small for both of us but we worked together to keep it afloat and moving…and we laughed when it kept tipping over…and we talked like never before. The day after that was the worst day of my life! Driving home, having crossed the Idaho/Nevada state line the right front tire blew, threw us into a skid and a roll over and left us and our gear scattered on the side of the road. It took over an hour for the volunteer ambulance driver to get the word and arrive from the nearest town some thirty miles away. After a quick first aid check with no external injuries evident, the Life-flight helicopter was cancelled and we were driven to the Boise hospital almost three hours away. Communicating periodically on the way to the hospital I was in complete shock when after only ten minutes in the emergency room I was informed that Mike had died from massive internal bleeding.
My life made a radical turn from that experience. Yes, I mourned his loss yet I was thankfully aware of the opportunity that I was given to live…and realized that life was a gift not to be squandered but to be lived for a higher purpose. Somehow part of my brother's soul was transferred to me and I chose to live my life as he had done…one of giving, serving and healing.
What's the once piece of advice you'd give a younger you?
Face your fears and be free to live life to its fullest!
Your Personal Why?
A junior colleague gave me a hand-made walking stick with an eagle head handle on the occasion of my promotion to Captain with the words from Isaiah 40:31 carved on the shaft, "Those who wait on the Lord shall renew their strength; they shall mount up with wings like eagles, they shall run and not be weary, they shall walk and not faint." This defines my WHY…to carry the wounded and weary while they find renewed strength. I am not the hero but have been privileged to help the heroes get back in the game!
How does your Why drive you to be a part of the THF Ecosystem?
To be able to be a part of the THF Ecosystem allows me continue to live my Why in an environment where it has already been tested and honed and with whom I share the challenges of transition in a civilian world.
Military Connection or Why do you respect Special Operators?
I retired after 25 years as a Navy chaplain with billets in support of every aspect of the Marine Corps, Coast Guard and Navy, except Special Forces. Better late than never!
Favorite THF Value, and why?
My favorite THF Value: Make it 10x better! We are never done growing or improving. We are forever getting out of balance. Always something new to discover about ourselves, our relationships, our shortcomings.
Area/Industry of expertise: Mentor
< Return >