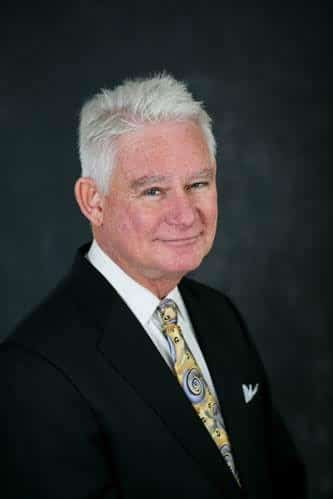 Mark F. Herbert
Name: Mark F. Herbert
Where were you born and raised?
I was born in AZ, but as a "military brat" I had the opportunity to live in Europe (Portugal) and Asia (Japan) in my early childhood. My father retired from active service in 1969 in AZ where I completed high school and my undergraduate education, so I guess you could say I was "raised" there.
I worked for a Fortune 100 company that moved me from Phoenix to Hartford to Philadelphia and then relocated to Eugene, OR where I have lived for the last 20 plus years.
What's a short story around the biggest transition you've faced in life?
Probably the most significant transition I made was being a corporate employee into an independent consultant responsible for all aspects of my business from marketing to executing the work, although becoming a parent is a significant transition.
What's the once piece of advice you'd give a younger you?
My biggest learning, I would have shared and do share with clients is find your purpose. It will act as a compass; it will guide you.
Your Personal Why? How does your Why drive you to be a part of the THF Ecosystem?
I am a social entrepreneur, I want to change the way people and organizations relate to and value each other. Since the Industrial Revolution we have thought of and managed people as human capital. They are not, each person is a "whole person" and should be managed and led accordingly.
Military Connection or Why do you respect Special Operators?
Special Operators are unique in their training and their approach. They model true leadership and teamwork in a way that has not been replicated elsewhere. We have a leadership deficit across our society. The skills Special Operators have could benefit all aspects of society greatly, but we need to provide them a bridge to commit rather than comply.
I come from a family with a long military tradition including my oldest brother who was a special operator with four tours in Viet Nam and now his youngest son who is a USMA grad and Airborne Ranger on active duty.
Favorite THF Value, and why?
My favorite value is "practice artistry". We are all artists we just need to find our medium; my goal is to help my clients discover theirs.
Area/Industry of expertise:
I have strong core competencies in human resources management, leadership and related fields. I am considered an international thought leader in the areas of employee engagement, employment branding, and organizational development. I have worked in and with industries ranging from high technology and financial services to healthcare and Fortune 100 to entrepreneurial/emerging companies.
< Return >