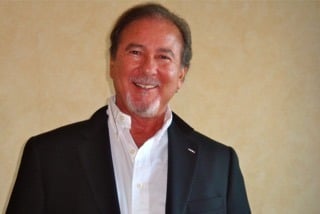 Luis Molinar
Name: Luis Molinar
Where were you born and raised?
I was born in México DF, and raised in Baja California, MX, San Francisco, CA, Chula Vista, CA, and later in México DF.  When we moved to México DF, I attended the American High School; Later I moved to San Diego, CA and graduated from the Mission Bay High School in San Diego, CA.  While in Junior College in San Diego I became a US Citizen.
What's a short story around the biggest transition you've faced in life?
After returning from being in combat in Vietnam from my second tour from flying slick's for the 101st Airborne Division, I was injured after being shot down and Medically evacuated to the Navy Medical Hospital in San Diego. After recuperating from physical injuries I started back to college and received a B.S. in Business Administration and later an MBA-International Management, and started working in the aviation helicopter executive corporate marketing sector for two of the largest helicopter manufacturers in America and Europe.  Later I went in a business with several partners, one an owner of a helicopter charter service in Newfoundland, how supplied the helicopters, and one other from Puerto Rico how was the financial partner.  I was the operational on site partner.  A year later the money was cut for the program and we lost the business in San Juan, Puerto Rico.  All this took place mid way of the start up operation.  After closing all accounts, laying-off staff, returned rental equipment and property and return to the mainland, I became ill with pneumonia and later suffered an emotional and mental meltdown.  Subsequently, I was diagnosed by medical physicians and the Veterans Administration with PTSD, and started my recovery.  This proved to be one of my most challenging times in my life, facing the mental and emotional knowable and unknowable in me.  Later I trained and received a Certified Professional Coach, CPC, certification and later assist individuals, couples, and small business teams, how to best handle facing one's Self to best support one's team at work and at home.
What's the one piece of advice you'd give a younger you?
Attempt to live each moment the best you can.  These moments at one time will add up in creating the best 'You,' in living your best life, for you, your family and professional objectives.
Your Personal Why?
My mission in life has been to live with integrity, focus, empathy, and compassion, in doing the right thing and when possible choose the high road moment to moment with personal/professional relationships.  In addition to living from this mantra for myself, pass on this teaching, and way of living life to others that desire and are willing to learn.
How does your Why drive you to be a part of the THF Ecosystem?
Having made several transitions in life, such as training in being a teacher, personal and professional guide, workshop facilitator, coach, mentor, Yoga teacher and therapist, as well as holding men's group's in the US, México, and Europe I feel that I'm able to assist, and guide others, especially Special Operators in creating a happy and fulfilling civilian life, with family, professional career, and community participation.
Military Connection or Why do you respect Special Operators?
When I served as Aircraft Commander, for the 158th Combat Assault Helicopter Battalion, better known as the 'Ghost Riders' for the US Army, 101st Airborne Division, in the conflict in Vietnam, I was privileged to fly and insert and much later pick up, various Special Operators to undisclosed places.  I was then able to create a personal relationship with these men, developing a high respect for their ability and skill.
< Return >