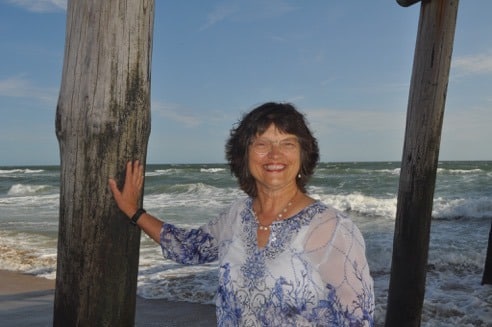 Kathy Gause
Name: Kathy Gause
Where were you born and raised?
Born in Philadelphia, raised in Bucks County, PA
What's a short story around the biggest transition you've faced in life?
Due to a pending Navy base closure (Brac), we decided to move to the Washington DC area, leave our family roots, make tough personal decisions, and explore new careers. Moving from our hometown to Navy HQ in Washington DC had a major impact and nearly derailed my career. Being ready or realizing you are not ready is key to success. Each subsequent career promotion in the DC area presented many lessons learned and challenges that I aim to share. Raising a family, attending college, working full-time including traveling, maintaining a healthy relationship, and working one's way up the career ladder while taking some time for oneself, is about balancing it all. A subsequent transition was one after many years of federal service, retiring as a senior level, totally enjoying the job but "it was time to move on." Like stepping off a precipice … going from the top of one's game to uncertainty, presented much time to think and experiment.
What's the one piece of advice you'd give a younger you?
Think and move forward. The only place you can make a difference is in the future. Pay attention to what and to whom you are spending your time and energy on. Will it move you forward to your long-term goals?
Your Personal Why?
I ask "Why Not"? Inspiring and motivating others to achieve what they believe in and aspire to, encouraging others to be in a "learning and curious" mode.
How does your 'Why' drive you to be a part of the THF Ecosystem?
THF has an outstanding mission and values that align with mine. Its members have always respected the mission before the men. It is time to explore their personal missions to know themselves, and to help multiply their talents, as awesome role models of leadership, discipline, integrity and commitment to others.
Military Connection or Why do you respect Special Operators?
I have immense respect for the men and women who have made sacrifices and served our country. Living the reality with a returning military spouse, when U.S. society was not welcoming and no support groups were in place, my empathy for this transition into civilian life is authentic. Served for 28 years as a Navy civilian, my spouse served 40 years as a Navy civilian and we live in the VA Beach area, a Navy community.
Favorite THF Value, and why?
All 6 values are meaningful to me. Practice Artistry is a favorite. Being innovative, over-delivering, taking pride in your work without getting the credit, and exceeding customer expectations. You have the capabilities to 'draw' your own future.  Prepare for Adventure is another favorite that is closely related.  Prepare, have fun, let the flow of the work energize you, face your fears and make good choices.
Area/Industry of expertise:
Empathy, listening, and asking the right questions, to bring out the best in others so they can see opportunities and possibilities.
< Return >