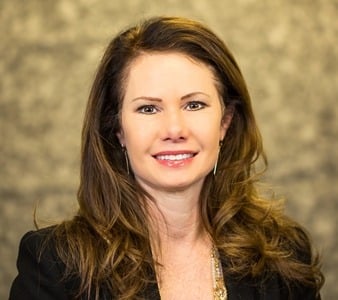 Gwen Becknell
Name: Gwen Becknell
Where were you born and raised?
I was born in Pasadena, raised in the Bay Area, went to college at Cal Poly in San Luis Obispo and settled in San Diego following college.
What's a short story around the biggest transition you've faced in life?
Deciding to leave my first marriage and move on to a happier and more productive life for myself and my oldest daughter.
What's the one piece of advice you'd give a younger you?
Be true to yourself and your dreams, don't worry about other's opinion of how you should act or live your life.  At the end of the day, your best self is the one that comes from your heart.
Your Personal Why?
I view my life as a play with a number of ongoing acts.  The 1st Act – Living up to low standards.  Not testing into the gifted and talented program like my three other sisters, I settled for being a B student, not really applying myself.  The 2nd Act – I attended college against my will, (wanted to travel the world as a flight attendant).  But, after the beginning of my second year, those around me challenged me to be more.  They drove me to work hard and live up to my true potential.  After college, I got a great job and had a number of amazing mentors.  After 30 years, and countless different roles, I sense that I have arrived.  I've achieved all I wanted from myself in my career.  And then I was left with "why?"  Why am I here and what will be MY contribution?  How will I take my core values of authenticity, integrity and gratitude and pay that forward?  This leads to my 3rd Act – Applying lessons learned and leadership skills by coaching others still on their journey, or better yet, just starting on it.  I want to "push" that next person to be the best they can be, through coaching, self-awareness and reflection on their own journey of "why."  And in the process, keeping myself relevant.
How does your Why drive you to be a part of the THF Ecosystem?
Being a retired military wife, industry executive for over 30 years and aspiring Hudson coach, I feel I am uniquely positioned to work with SpecOps to provide perspective and guide them in envisioning their future.  But most important, I am eternally grateful for the service of these men and women and hope to do a small part in giving back.
Military Connection or Why do you respect Special Operators?
My Grandfather was a Rear Admiral in the Navy. My husband is a retired Navy Commander.  He spent 23 years in the Navy flying the E2, culminating with command of VAW-112 at Pt. Mugu before retirement.  I spent the last 10 years of duty with him, living through deployments and countless separations, all while working full time with three girls under the age of 8.  I not only have respect for those who've served, I have firsthand knowledge of the challenges.
Favorite THF Value, and why?
Value #5 – Feedback is a gift.  Without feedback how do we uncover blind spots, adjust and grow?  Feedback is crucial.
Area/Industry of expertise – 30 years in corporate America and earned MBA at night while working at General Dynamics in the early 1990s.  I've held positions in procurement, supply chain, product development, marketing and spent the last 10 years in IT.  I've worked roles with ever increasing responsibility up to my current role as Senior Director for Global IT at Hewlett Packard. I am currently earning my executive coaching certification from the Hudson Institute.
< Return >