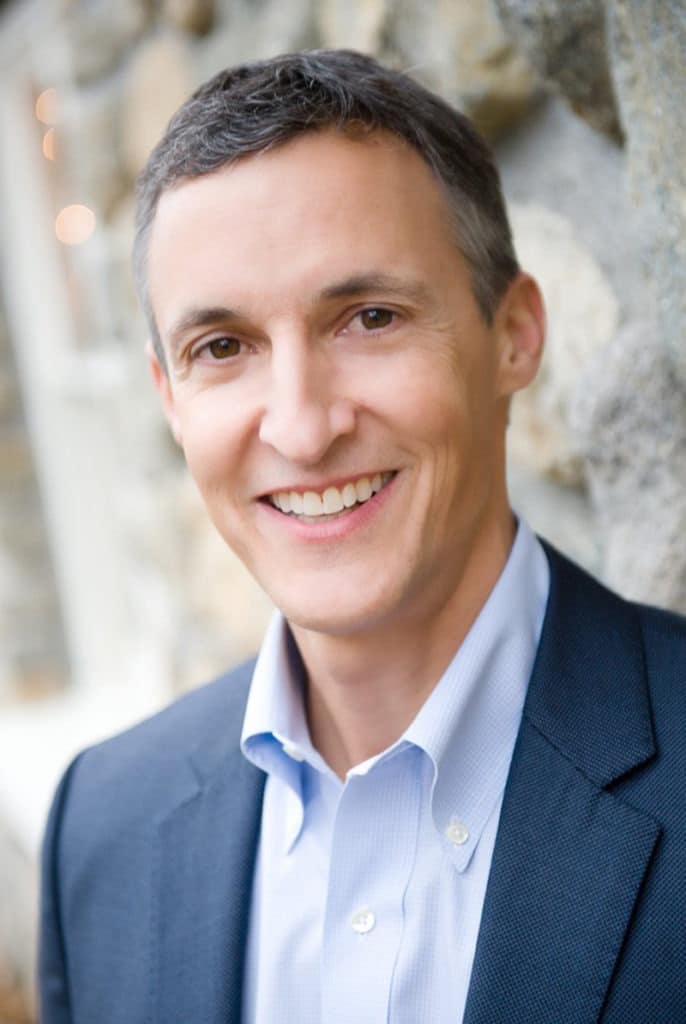 Christopher Merrill, PCC
Name: Christopher Merrill, PCC
Where were you born and raised?
Southboro, MA (small town west of Boston)
What's a short story around the biggest transition you've faced in life?
At the age of 40 and with a newborn baby girl having just arrived, I left the comfort and security (both relative) of the corporate world to start my own       business and pursue work that has true meaning for me. In spite of my internal    critic who warned me (quite loudly at times) that I could end up homeless,    shoeless, destitute and living alone under a route 93 bridge, I launched an executive coaching firm in Boston. While not always easy, this transition has lead to unimaginable experiences, connections, growth, and fulfillment. I am engaged, challenged, and inspired every day by the people I have the privilege to work with.
What's the once piece of advice you'd give a younger you?
Don't fear, fear (and trust yourself).
Your Personal Why?
My purpose is to challenge people to be their best, to help them overcome their (often) self-imposed limitations, manage change, and go for what they want! I believe we are all capable of more than we know, and having the support of others is critical to success – no one can do it alone, at least not as well.
How does your Why drive you to be a part of the THF Ecosystem?
Transitions are challenging for all human beings and requires courage. I am honored to support Special Operators to move more easily and effectively through their post-service transitions and to bring their many talents to bear doing work they love.
Military Connection or Why do you respect Special Operators?
I have always had a deep appreciation and admiration for people who commit to being of service. I especially respect and admire Special Operators as they are individuals who not only serve, but have also challenged themselves (physically, emotionally, and intellectually) and pushed through their own limitations (my why) in order to reach the highest level in their field. Truly impressive.
Favorite THF Value, and why?
Prepare for Adventure. Adventure is one of my core values that I have found   energizing as an athlete, in leisure (skydiving, mountain biking, white water rafting) in business, and as a husband and father. The unexpected is to be expected in all these activities which is what makes them both challenging and rewarding at     the same time.
Area/Industry of expertise:
Leadership and managing transition – whether it's a technical expert who now needs to lead a team of people, or other professionals in the midst of change.
< Return >