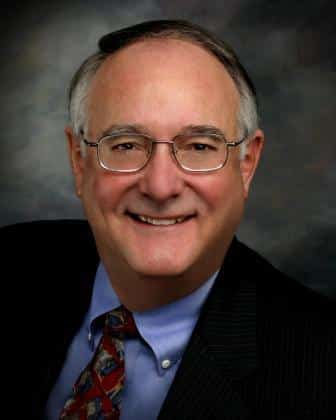 Carl J. Wellenstein
Name: Carl J. Wellenstein
Where were you born and raised?
I was born and raised in Southern California and, when it was rare to find one, a second generation Californian.
What's a short story around the biggest transition you've faced in life?
In response to the demands of a major aerospace client headquartered in Southern California, I was asked to move to Riyadh, Saudi Arabia in the early 80s to oversee the audit of a client's largest contract ever obtained to date. The importance of our task was made clear that if the client were to suffer a major loss on the contract and we did not detect that ahead of time, we would lose a major client. I moved to Riyadh, opened an office, created a successful professional business, and made sure we knew the status of the client's performance as it progressed. I quickly learned the importance of having a clear plan and also recognizing how and when the realities on the ground required that we modify the plan as appropriate to meet the ultimate objectives.
What's the one piece of advice you'd give a younger you?
Be a lifelong learner, explore what interests you, be a patient listener, and be open to different perspectives.
Your Personal Why?
Assist in connecting the needs of others with those that are best at and passionate about doing it.
How does your Why drive you to be a part of the THF Ecosystem?
I see this opportunity as a way to help individuals who have significant life experiences in a challenging role to determine what they are best at and most passionate about doing in a new career and helping them connect with those who need what the individuals want.
Military connection or why do you respect Special Operators?
I was a member of the California Army National Guard for six years. I hold anyone who is willing to take personal risks in life to benefit others in very high regard.
Favorite THF value, and why?
The THF value that resonates most with me is Prepare Yourself for Adventure because I connect with the organization's passion for advancing the careers of those who are transitioning from a military to a civilian life.
Area/Industry of expertise:
My areas of expertise include business and accounting advice to small and mid-sized commercial and nonprofit organizations, and career transition support specifically for individuals making a mid-career transition.
< Return >