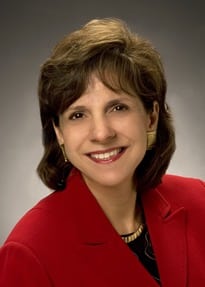 Ann Hammond
Name:  Ann Hammond
Where were you born and raised?
Rochester, NY
What's a short story around the biggest transition you've faced in life?
Deciding to leave the security and financial predictability of my Naval Medical Center Portsmouth DoD civilian psychologist position after 7.5 years.
My plan was to join a private counseling practice in Virginia Beach in addition to joining with a former mentor to embark in a career shift to organizational consulting work.
The private practice worked out well–although dealing with insurance reimbursements was not financially the greatest situation– but overall, it was a good plan with greater flexibility and freedom than full-time Civil Service offered.
Unfortunately, working with the former mentor did not work out and I had to figure out a new plan for the consulting work I wanted to do. This took an extended period of soul-searching, information gathering, trial-and-error learning, training, and hiring my own coach to gain the necessary experience to break into organizational consulting.
Eventually my focus became individualized leadership assessment and career development with follow-on coaching for managers.
What's the once piece of advice you'd give a younger you?
Replace the time spent trying to be perfect by overcoming "weaknesses" with obtaining skilled help to identify my strengths and find opportunities to use them in my unique way.
Your Personal Why?
To find my best fit in the workplace after many near-fits. I learned early that money and status were not the drivers for me. The personal motivator was a cause I believed in that would bring a sense of fulfillment.
How does your Why drive you to be a part of the THF Ecosystem?
The THF mission is to help our warriors find their place in civilian positions that impact the world in some important way. That can only happen when the career fit maximizes each individual's unique strengths and resources. Helping veterans find that fit is a mission with which I resonate.
Military Connection or Why do you respect Special Operators?
Much of my work experience has been military connected. 7.5 years as civilian DoD psychologist at Naval Medical Center, Portsmouth VA.
Continued work for over 5 years with QTC contractor locally doing disability evaluations for veterans, many returning from war zones, including a few special force operators as they seek VA disability benefits.
15 years' private practice counseling work with both active and military dependents.
Consulting work with DoD agencies.
Favorite THF Value, and why?
Practice artistry is my favorite, as this goal is a blend of art and science. To me, artistry involves judicial application of a skill that reflects a blend of "feel" with technique. To perfect artistry, one must listen, self-reflect, seek and integrate both positive and negative feedback from interactions with one's environment, and improvise to both grow and meet new challenges.
Area/Industry of expertise:
Development and coaching
< Return >